Wayne Rooney receives mixed reception at Manchester United trophy parade
Wantaway Manchester United striker Wayne Rooney received a mixed reception from fans during the club's trophy parade.
Last Updated: 13/05/13 10:25pm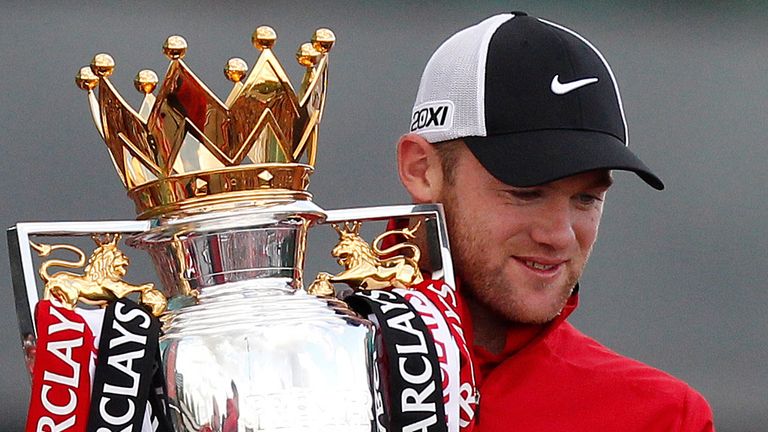 Thousands of supporters lined the streets of Manchester to applaud Sir Alex Ferguson and his players, but there were a host of boos for Rooney - who the manager revealed on Sunday had asked for a transfer.
Rooney did however pay tribute to his outgoing manager at the close of the parade, but made no comment on his future at the club.
"He has been brilliant for us all," said Rooney.
"He is a great manager. He is a winner and to do it for so long is incredible.
"He is a fantastic manager and a fantastic person."
And while there was varied reaction from fans for Rooney, team-mate Robin van Persie received cheers as he posed with the Premier League trophy, clearly relishing his first experience of being a league champion.
"It is incredible, much nicer than I expected," he said. "The medal has not left my neck since yesterday.
"It has been a really good year. The boys have been fantastic since day one.
"They want to share success. I want to have success but I want everyone to have success. Everyone plays their part."
United midfielder Paul Scholes, who announced his retirement on Saturday, received a striking reception from fans as he celebrated his 11th Premier League title.
"We set out each year to try and win the league. Most seasons we do it but it is good to see this turn out," Scholes said.