Manchester United boss Sir Alex Ferguson looks ahead to 1500th and final game
Sir Alex Ferguson was in good spirits as he looked forward to his 1500th and final game as Manchester United manager.
Last Updated: 19/05/13 3:55pm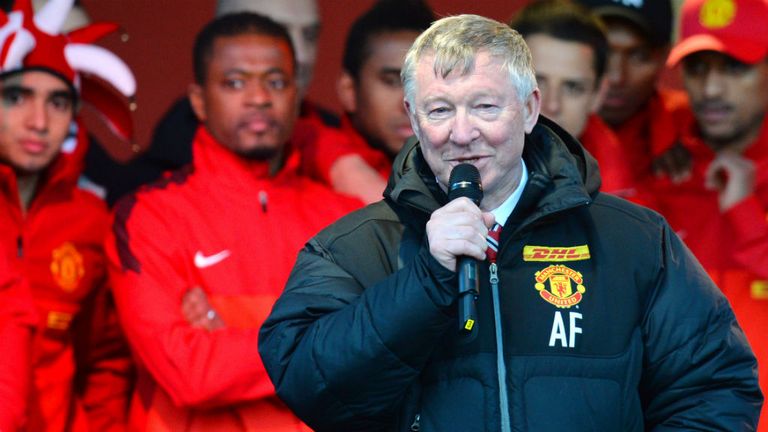 Ferguson is calling time on his 26-year career at Old Trafford, with Everton boss David Moyes stepping into his shoes from 1 July.
Speaking at his final press conference before Sunday's clash with West Bromwich Albion, Ferguson said: "It has been amazing.
"Sunday (the home game against Swansea) was amazing and the parade on Monday was unbelievable.
"I thought the scenes after the treble in 1999 couldn't be beaten but I think Monday probably did.
"I went home that night and got 10 hours sleep, I think for the first time in my life. Cathy (Ferguson's wife) kept coming up and I think she was checking if I was still alive. It was marvellous."
Ferguson was presented with a cake by the media in honour of the 26 years he has spent at Old Trafford and joked: "It's fully deserved.
"There have been some times when I have not agreed with what people have written and when you write positive things I tend to dismiss them.
"But I have never held a grudge. It is not my style."
Ferguson confirmed that Anders Lindegaard will start his final game as United boss and that Nemanja Vidic and Rio Ferdinand will be on the bench against West Brom.
"Anders will be in goal. I will play one or two younger players, and I want to play Jonny Evans and Phil Jones at centre-half because they are the future," he said.
"Nemanja and Rio will just have to make do with a place on the bench."