England midfielder Michael Carrick says he is relishing the friendly with Brazil
Michael Carrick says he is relishing the chance to face Brazil in England's friendly at the Maracana stadium.
Last Updated: 02/06/13 1:12pm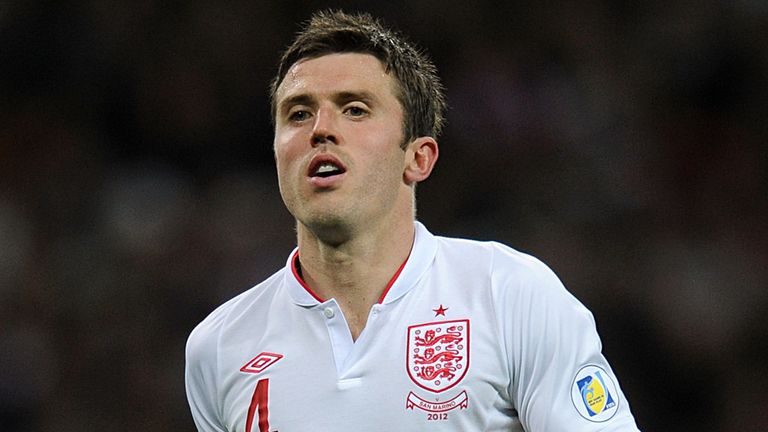 England were 2-1 winners when the two sides met at Wembley in February and Sunday's game will see the re-opening of Brazil's iconic stadium, ahead of next year's World Cup.
Carrick missed out on February's win, but he says he is a big admirer of Luiz Felipe Scolari's side.
"It's a special game. When I was growing up, Brazil were always one of the best teams," the 31-year old said.
"You look at the history they've got - Pele, Zico, Socrates, Rivelino and players like that. Later it was Romario, Bebeto, Rivaldo and Ronaldo, unbelievable players.
"Brazil play with that sort of way of theirs and they have this culture where they just seem to enjoy it."
The England team took criticism for their performance in the 1-1 draw with the Republic of Ireland, but Carrick believes that the Brazil game will be a different kind of test.
"Brazil is a one-off game, just like Wednesday was a one-off game. We have things we want to improve and things we will work on. I thought there were a lot of positives.
"The Brazil game will be nothing like it, that's for sure. All the elements that come with Brazil, the players they've got, the environment, we'll have to deal with different things."
England are still chasing qualification for next year's World Cup finals in Brazil and the midfielder thinks that the friendly will help their preparation should they get there.
"None of us have experience of playing over there and in that situation," said Carrick.
"It is going to give us a taste of playing there, although we don't want to look too far ahead.
"We've got a big, big job to do. It gives us a taste, gives us an experience and it will help us if we do get there next year.
"We now have four challenges ahead really. We have the three home games and we're confident we can win those.
"The game after Brazil is the Scotland friendly and we'll focus on that."