Manchester United full-back Fabio says Rafael deserved a Brazil call
Manchester United full-back Fabio believes that brother, Rafael, deserved a Brazil call-up for England clash.
Last Updated: 02/06/13 2:53pm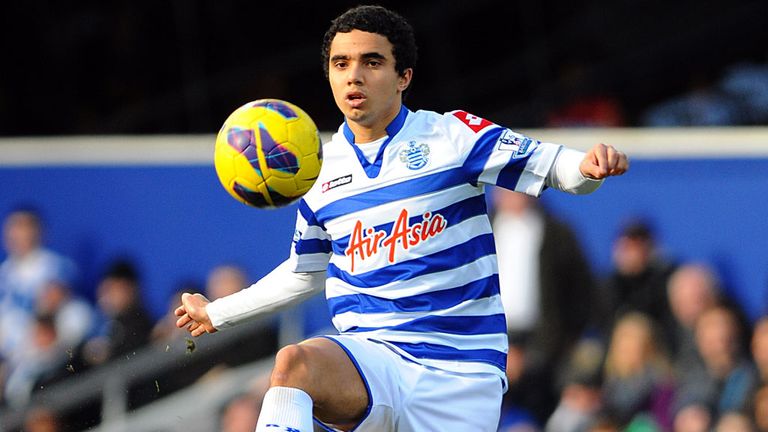 The twins missed out on Luiz Felipe Scolari's squad for the game at the Maracana stadium despite both having strong seasons in the Premier League, with Fabio spending the year on-loan at QPR.
Rafael was a regular fixture in United's title-winning campaign and Fabio thinks that the right-back should be lining up against Roy Hodgson's side on Sunday.
"Rafael should be in the squad to play England and he should be in the squad for the Confederations Cup," he told the Daily Mail.
"But the manager didn't call him up. Everyone makes mistakes and it's time to get over it. Those who play best have to be in our national team. My brother is playing like the best and the least he deserves is to be in the squad.
"I believe I can still make it but I need to be playing consistently and at United."
Fabio has recently returned to United after his loan spell at Loftus Road and he bemoaned QPR's season, having suffered relegation to the Championship.
"It didn't go the way I wanted. We had a bad start, lost confidence, never got back on track. Redknapp tried hard but it was too late," he said.
"Of course, there were too many changes at the club. Too many new players. I don't think the team were together. Everyone wanted to do his best but they played for themselves as individuals, not as a team.
"In the end, the atmosphere was bad - but not from the fans. I have to say they supported us right to the end."
Fabio was handed his professional debut by Sir Alex Ferguson and he could not speak highly enough of the retiring manager.
"For every kid to the top player, he's been everything at that club. But David Moyes has a great reputation; 11 years at one team like he's done with Everton is also remarkable these days."
The 22-year old also heaped praise on fellow Brazilian Neymar and he backed the striker to succeed at new club Barcelona.
"He's a fantastic boy. People think he's arrogant because of his haircut and tricks but he's a brilliant professional, a great guy.
"At Barcelona I'm sure he will be a great success, when maybe they need something new, someone who can take some of the pressure away from Lionel Messi."