Robin van Persie: New era won't stop Manchester United winning trophies
Robin van Persie says Sir Alex Ferguson's departure must not diminish Manchester United's appetite for success.
Last Updated: 04/06/13 10:01am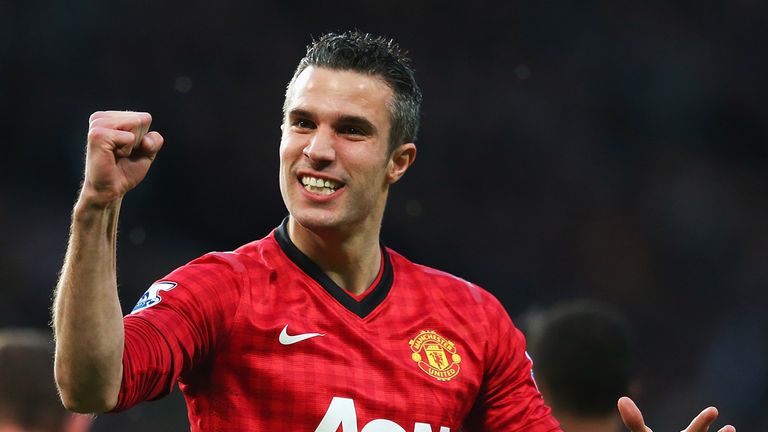 Van Persie won his first league title as a professional in what turned out to be his only season under Ferguson at Old Trafford following a £24m move from Arsenal.
And the Holland striker is determined to continue the winning habit under David Moyes, the manager chosen to follow an era of success which brought 38 trophies in 26 years.
"I want more now," Van Persie said. "I want more medals now because I now know how it feels. It gives you the taste for more. Hopefully next year we can win the double, or even more.
"It will be a new era and I am looking forward to it. It is part of our job. We have to deal with a new situation. That is how it is.
"First we can enjoy what we have achieved this year. Then you start to think about next season and, of course, we are looking forward to it.
"We have a new manager - maybe new players coming in. Wilfried Zaha is coming from Crystal Palace and there may be more, there may be some leaving, no-one knows.
"It is a challenge and everybody knows what our standard is. We want to win the league again and then, hopefully, add one or two trophies to that."
Van Persie worked with Ferguson for barely nine months, but that was long enough for the Scot to make a lasting impression on the 29-year-old.
He said: "It has made such an impact on me that I couldn't see coming before I signed.
"He made it even more special than I thought it would be. Not only by his skills as a manager but by the way he is as a person, the way he works with his players and the honesty and the winning mentality. The word winning came along so many times in his meetings.
"It has only been a year but it has been a year of incredible impact on me which has meant so much. I am proud to have been able to work with him."
He added: "I always thought he was a winner. If you are a winner and want to achieve things you sometimes have to be direct and tell the truth where it is needed but that is the way to win and so I wasn't surprised about him.
"But when you see him from an outside point of view you maybe see 20 per cent of Sir Alex. You see him on the touchline. You see him shouting at the referee, you see him wanting to win.
"That is your picture of him in that moment. But we saw him every day. You see him chatting with the boys, you see him in meetings and how he works.
"He is a man who puts his arm around you if you are having a hard time. He gives you confidence. He always defends you towards the outside world. He will always defend his players.
"We are lucky to have seen what most people cannot see. He is one of the best managers in the world, maybe the best and one of the friendliest people I have met in my life and that tells you the whole story about him."