Manchester United's Robin van Persie stunned by Sir Alex Ferguson's retirement
Manchester United striker Robin van Persie admits Sir Alex Ferguson's decision to slip into retirement left him stunned.
Last Updated: 09/06/13 12:53pm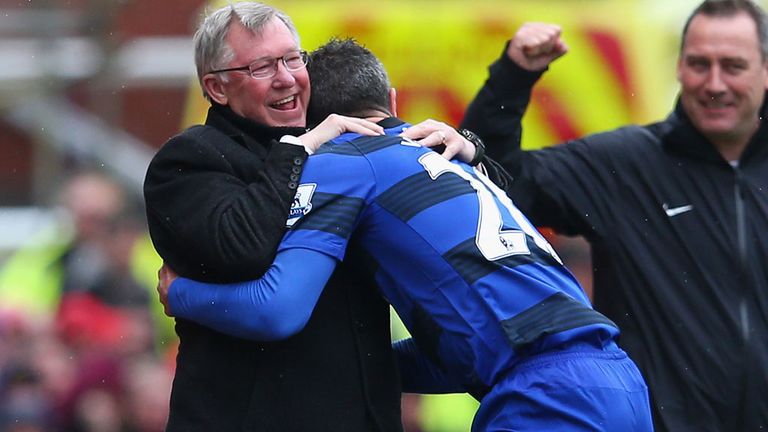 Ferguson brought the curtain down on a glittering spell in the Old Trafford hot-seat with a 13th Premier League title in 2012/13.
The legendary Scot had announced on 8th May that he was set to step aside, with United moving quickly to appoint David Moyes as his successor.
News of Ferguson's decision to call it a day rocked the football world - after 27 years with the Red Devils - and Van Persie concedes that no-one was more surprised than him.
The Dutch striker, who was signed by Ferguson from Arsenal in the summer of 2012, said in The Sun: "Sir Alex came through the dressing room door and the first thing he said was that he was retiring.
"I had to gasp for breath and I shook my head. Had he really said what I thought he'd said?
"The room fell deathly quiet and then everyone became emotional.
"Sir Alex then had a long talk with the squad. I found it a very special speech and felt privileged to have witnessed it.
"It was an historical moment for football, even though I was not happy to hear his message."