Premier League: Rio Ferdinand says Manchester United will still challenge
Rio Ferdinand has warned Manchester United's title challengers that they will be as strong as ever next season.
Last Updated: 20/06/13 2:06pm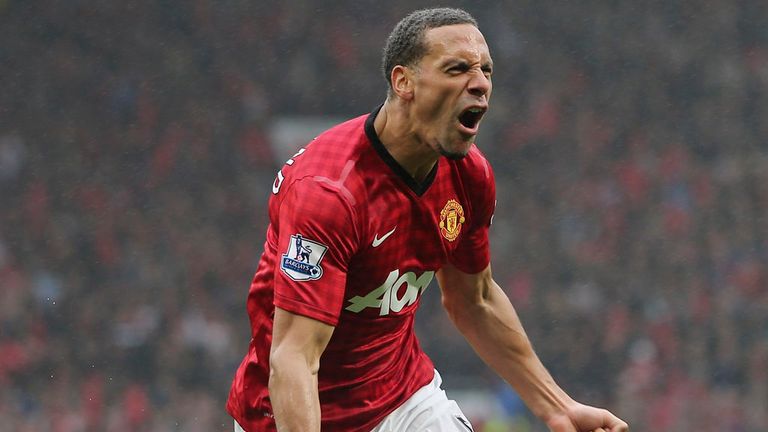 And Ferdinand thinks that United have appointed the perfect successor to Sir Alex Ferguson in David Moyes.
Ferguson shocked the world of football in May by announcing his retirement after 26 years at Old Trafford but Ferdinand expects it to be business as usual under Moyes.
Speaking to the Daily Mirror, Ferdinand said: "I just think the appointment of David Moyes signals longevity.
"More than anything, I think the club wanted a manager who was going to be here for a long period of time and try to emulate what Sir Alex did. The new boss will have his own ways and his own style of management but there are elements of Sir Alex in him."
Although the former England defender has not worked with Moyes before he says that the similarities between the former Everton manager and Ferguson should make him a success.
"David Moyes is determined, he's a winner and you can see that his teams have real identity about them in terms of the way they play. There's also an intensity about the way he is as a person," said Ferdinand.
"Whenever I've met him I've been struck by that and I think he'll be a great addition to the club."
Moyes is expected to return to England next week following a family holiday and officially starts his new job on July 1st. Ferdinand thinks that although Moyes will have his own ideas, there will not be drastic changes at the club.
Ferdinand added: "Obviously we'll still be doing a lot of things we've done in the past that have brought us success.
"It would be naive to think the new manager will come in and everything will change in one fell swoop. He'll change things over the course of time and a club like United has a proven history of giving managers a chance to do that."
United will start the defence of their title with an away trip to Swansea City on the opening day of the season.
Open race
The fixtures were announced on Wednesday for the 2013/14 season, with Manchester City also facing Newcastle United on the opening day of the Premier League campaign and Jose Mourino's Chelsea taking on Hull City.
Moyes' first home game in charge of United will then be against Chelsea on August 24, and Graeme Souness says there will be a lot of pressure on the new Old Trafford boss to score a vital victory.
"As a manager, when you get the fixtures, you want to win your first game and get off to a good start. But the second game they play, Chelsea at home, that's the one he knows he must win," former Liverpool boss Souness told Sky Sports News.
"If Moyes can put a marker down early against what will be one of his biggest rivals for the Premier League then he will have made a statement. But that will be a very hard game because Chelsea will be particularly strong next year."
The title race is expected to be one of the most open in years but there will also be a lot of focus on the Premier League's new clubs, with Cardiff City travelling to West Ham United on the opening day.
Cardiff City captain Mark Hudson said: "It's a great trip for us to start the season. We've been watching West Ham and how well they did last year. In addition, the first home game against Man City is going to be great for the fans.
"We know that it's tough for new sides. We have no illusions about that but we've made it to the Premier League."
Cardiff face Welsh rivals Swansea in early November, one of several fixtures that immediately caught the eye.