Rio Ferdinand reveals concerns for future of England side
Rio Ferdinand feels England must regain a sense of identity if they are to be a force in world football once again.
Last Updated: 22/06/13 11:44am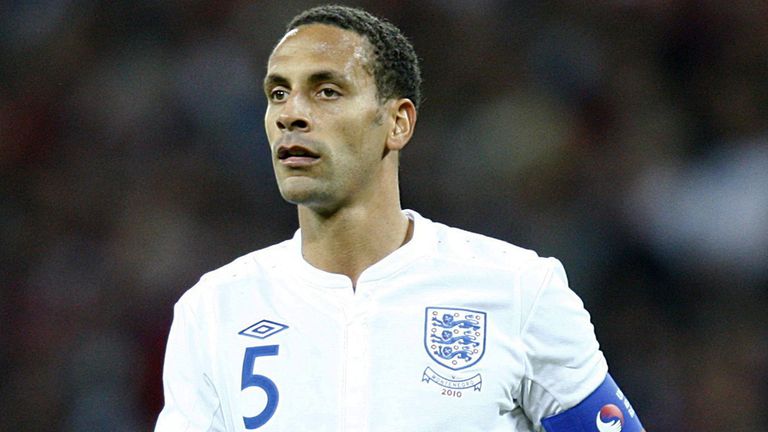 Ferdinand reached the World Cup quarter-finals with England in 2002 and 2006 but has retired from international football in order to concentrate on Manchester United, after signing a one-year contract extension at Old Trafford.
He has expressed concern for the state of Roy Hodgson's side though and was not encouraged by what he saw at the European U21 Championship in Israel.
Head coach Stuart Pearce lost his job in the wake of England U21's capitulation, as they lost all three games to finish bottom of Group A.
"If you watch Italy, Holland, Spain or Germany playing at youth level, you would know who they are without looking at their shirts," said Ferdinand.
"There is an identity with those teams. They have a DNA of the way to play.
"We don't have that. When we won the World Cup in 1966, we didn't copy anyone else. We played the way England play.
"It was our style and our identity. Have we kept it? I don't think so.
"It is all right saying you have some of the best players in the world but you have to put them together and play within a system that works."
The new facilities at St George's Park have been touted as the key to improving England's fortunes in the future but Ferdinand insists they will only prove beneficial if the right style of coaching is adopted.
"It does seem there is a plan in place but it will take a few years to come through," he added.
"The question I would ask is 'are these coaches telling young kids to pass it to someone who already has a man marking them?'. Are they saying 'he has to learn how to deal with it'? I don't know if we are.
"You give it to a young Spanish, Dutch, Italian, German kid, he will keep that ball until there is someone to pass it to.
"He won't just kick it away and say 'you shouldn't have passed it to me'. That is the way they are brought up."