Blackburn boss Gary Bowyer plans to target Manchester United for loans
Gary Bowyer is keen to nurture links with David Moyes in the hope of bringing Man Utd's starlets to Ewood Park on loan.
Last Updated: 22/06/13 2:15pm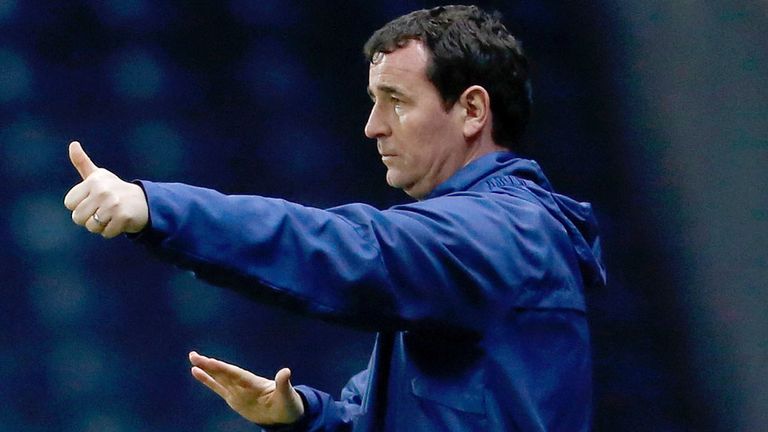 Rovers' managing director Derek Shaw knew Moyes when the pair worked together at Preston North End more than 10 years ago and Bowyer wants to take advantage of this contact.
Moyes recently replaced Sir Alex Ferguson at Old Trafford and the 41-year-old Bowyer told the Lancashire Telegraph: "Obviously, Manchester United are only down the road and they have some talented players, ones I've seen growing up so I'm aware of them.
"If we can establish a link with them in terms of bringing players to give them experience in the Championship, it's a fantastic contact.
"Derek obviously had David at Preston and when we were in the run-in during last season I just asked if it would be possible to speak to him.
"Derek asked him and he said 'yes, no problem'. David was brilliant.
"He gave me half an hour of his time, he went through a list of things of, 'Are you doing this, are you doing that, this is what you might need to do'.
"The advice was invaluable to us in terms of what we did and how we went about it towards the end of the season."