Mike Phelan says Man United's Wayne Rooney has put himself 'right out there'
Mike Phelan says Wayne Rooney has put himself 'right out there' with Man United fans for trying to leave a second time.
Last Updated: 03/07/13 10:24am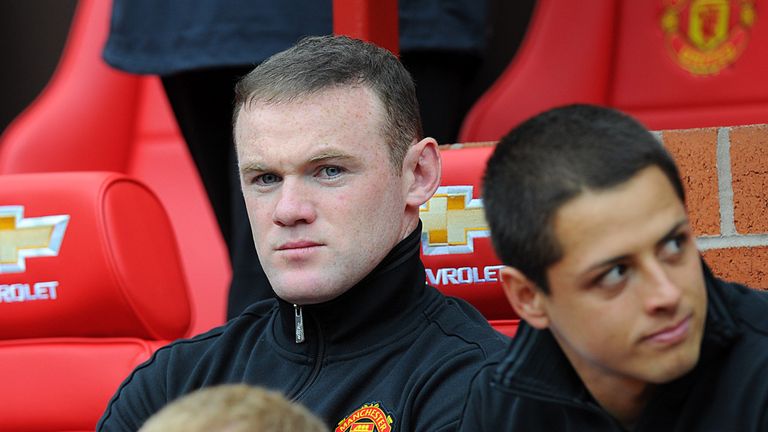 Rooney first wanted to leave Old Trafford in October 2010 after claiming the club lacked ambition but stayed on with a bumper new pay deal.
Then former manager Sir Alex Ferguson claimed after his last home game in charge in May that Rooney had asked to leave again and Phelan believes this will not have gone down well with supporters.
He said in The Sun: "You can put the first one down to inexperience but the second one is putting yourself right out there."
New United boss David Moyes must decide in coming days if Rooney - who has been linked to Chelsea, Arsenal and Paris Saint-Germain - still has a future at the club.
Phelan added: "Wayne is at the greatest club you can be at. Why would you want to jeopardise that, unless you want a fresh challenge and you feel that challenge isn't being met at Manchester United.
"Somewhere down the line there will be words said, there will be meetings. They'll see if it's still alive and worth going for or they'll call time on it."
Regarding the first time Rooney asked to leave, Phelan said: "Every player is entitled to express a desire to want to move on. Any player can do that at any time.
"In Wayne's case, in the first instance, he took a lot of advice and got steered towards that call but the manager was terrific.
"He talked to him and asked why he would want to leave the club. The press conference Sir Alex gave was a bit of a tear-jerker and it was genuine."
Rooney was not at his best last season and Phelan believes Moyes and his staff will have to 'crack the whip' at times if he does stay.
"He might have hit a blip in certain performances but he isn't the first or last player to have done that," he said.
"You have to nurse them through it and hopefully he responds to that. Sometimes you have to crack the whip with him."