Manchester United's trophy quest won't be affected by commercial demands
Manchester United's hunt for silverware will not be affected by commercial demands, according to Richard Arnold.
Last Updated: 09/07/13 4:50pm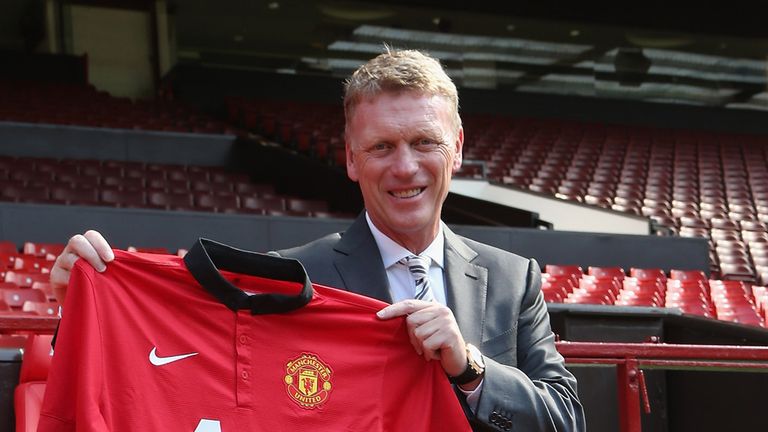 Arnold has been one of United's major players in securing a raft of gargantuan commercial deals in recent times, chief among which is the record £357million shirt sponsorship deal with Chevrolet that takes effect from the start of the 2014-15 campaign.
On Monday, Arnold announced a five-year contract with Russian airline Aeroflot that will net the Old Trafford outfit well in excess of £25million.
However, the prominent presence of manager David Moyes and many members of his first-team squad at the Aeroflot event has given way to concerns about the additional demands being placed on playing staff.
Moyes revealed he had been made "very aware" by predecessor Sir Alex Ferguson that dealing with sponsors is now regarded as part of the manager's brief at United.
Yet Arnold insists there will be no impact on performances on the pitch.
"The number one objective for everyone at this club is to be the number one team on the pitch," said Arnold. "We do nothing that will get in the way of that.
"We work very hard with the support staff to make sure what we do is done in a way that minimises any impact on the players, both from a fatigue and distraction point of view.
"The work we do is very carefully planned."
United's commercial revenue is expected to take another massive leap when it is confirmed in the annual results due to be published in the autumn.
And there is still the major shirt manufacturing deal, currently held by Nike, to be concluded, which will net United another huge sum.
The Aeroflot partnership could ultimately bring in around £40million according to some observers, but Arnold feels the airline stands to benefit massively from that investment.
"They have a very good understanding of what we can do for them in terms of connecting and elevating their brand, not just with our fans but with a billion football fans around the world," said Arnold.
"There is nothing like sport. In sport there is nothing like football and in football there is nothing like Manchester United in terms of delivering connection and exposure.
"It is one of the highest levels of partnership, which is reflective of a serious commitment from them and us.
"Also it is a first partner for a particular part of the world and we are very excited about that."