Burning bridges
As Wayne Rooney appears to be heading for the exit door at Old Trafford, Daniel Storey argues that the Manchester United forward's own words have come back to haunt him.
By Daniel Storey - Follow me
Last Updated: 17/07/13 11:38am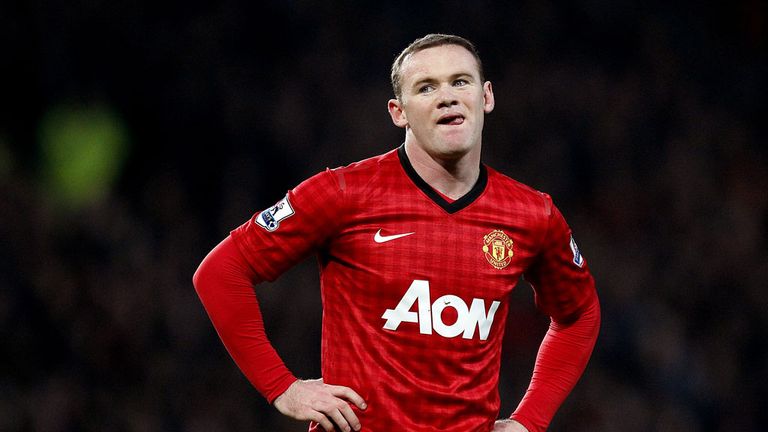 "Overall my thought on Wayne is, if for any reason we had an injury to Robin van Persie, we'll need him."
Whether or not you believe that David Moyes was dropping a sizeable hint regarding Wayne Rooney's diminished importance to Manchester United or simply reiterating his insistence that his forward would not be sold, it is clear that Moyes' words have caused something of a stir in the striker's mind (and, perhaps more pertinently, the mind of his agent Paul Stretford). It may be just 12 days since David Moyes used his first press conference to insist that Rooney would not be leaving the club this summer, but the England international's departure looks ever closer to reality.
By announcing his "anger and confusion" yesterday, Rooney gave his first indication since Moyes took over as United boss that his disillusionment of last season is far from cured. By doing so in response to his new manager's recent comments, Rooney has once again alienated himself at Old Trafford. The distance between Rooney, back in England after his hamstring injury, and Moyes with the rest of the squad in Asia could not be more symbolic - Rooney is quickly becoming a yesterday man.
It is possible to understand Rooney's current reservations. A year ago he was United's principal striker, supported by Javier Hernandez and Danny Welbeck. He had just scored 27 goals in 34 Premier League games and a further five in Europe, the highest scoring season of his career. Eleven of his league goals had come against Spurs, Arsenal, Liverpool and Chelsea, indicating his importance in the club's big games, and Rooney looking forward to wrestling the title back from Manchester City.
Status
Twelve months on, and Rooney's status has been almost irreversibly altered. The form of Robin van Persie has led to a notable shift in his position, and over half of Rooney's starts last season were from an advanced midfield role as Alex Ferguson preferred to operate with Van Persie as a lone striker, significant support arriving from midfield options. Ferguson's decision to omit Rooney from the starting line-up for United's Champions League knockout tie with Real Madrid underlined his degradation from a status of his club's principal attacking weapon - he was no longer an automatic pick. Perhaps correctly, Rooney believes that this positional shift has damaged his reputation and performance, clearly estimating that playing in a more advanced role suits his style, preference and international chances.
However, it is difficult to argue with United's approach last season (and therefore accept Rooney's point). Robin Van Persie won the Premier League's Golden Boot (something Rooney is yet to earn) as United strolled to a title victory in Fergie's farewell season. He may have personal grievances, but Rooney will find few United supporters that favour prioritising an upset individual over the team. Asking David Moyes to operate on anything other than an 'if it ain't broke don't fix it' policy is highly optimistic.
Furthermore, Rooney's recent past indicates that he can have little to complain about. In October 2010, in a statement describing his reasons for wishing to hand in a transfer request, Rooney stated his belief that United could no longer match his ambitions for the squad: "I asked for assurances about the continued ability of the club to attract the top players in the world. He did not give me any of the assurances I was seeking about the future squad."
Having issued such an ultimatum to the squad, it is rather self-indulgent to then complain that a genuinely world-class striker is being selected ahead of him as a striker, particularly when the new recruit is performing so effectively. Are we to assume that when Rooney wanted the 'top players in the world' he in fact desired only those that operated in different areas of the field to his own? It is rather obtuse to argue for competition within the squad, only to appear "angry and confused" when such competition is provided. Rooney's own words, it appears, have come back to haunt him.
Automatic
Moreover, demanding to be an automatic selection in a preferred position is nothing more than hopeful in the modern game, particularly at a club such as Manchester United. Talk of 'first choice XI' is a thing of the past when seasons can stretch to 60 matches, and squads and plans must be fluid.
When presented with competition in your position, a player effectively has two options - fight or flight. Given that Rooney describes himself as at the peak of his career (and his manager describes him as 'in his best shape for five years') surely the answer is to impress his new manager in order to win back his place? For a player of Rooney's style, this would seem logical , but in publicly announcing his disillusion, Rooney has chosen the option of flight. Such a stance is clearly an attempt on behalf of Rooney's advisors to act as the powerbroker in any potential deal, but is fraught with danger.
Wayne Rooney will now be seen (most likely by Chelsea) as an available option but the striker's future will surely remain unclear for the near future as discussions and negotiations take place. One thing is certain - recent events effectually highlight the drop in the player's reputation. In 2010 Rooney believed that Manchester United could not match his ambition. Fast forward three years, and he wishes to depart because the club have recruited those now seen as more valuable than the previous jewel in the club's crown. That's the danger of airing your dirty washing in public.