Gordon McQueen does not want Wayne Rooney to leave Manchester United
Gordon McQueen says he thinks Wayne Rooney is definitely on the verge of leaving the club.
Last Updated: 17/07/13 2:36pm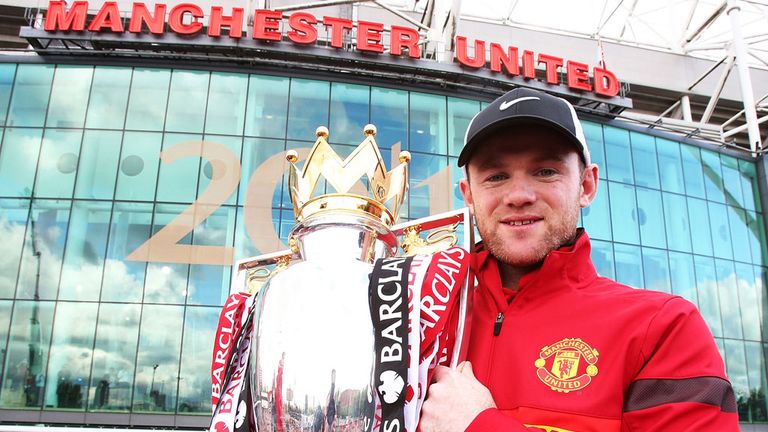 The England international is apparently "angry and confused" about recent comments by manager David Moyes and has been the subject of a bid from Chelsea.
But McQueen thinks United will be making a mistake if they sell him to a rival Premier League side.
Regarding the possibility of the player going to Chelsea, McQueen told Sky Sports News: "It would be a big move for Wayne Rooney and one that I hope doesn't happen.
"I hope he stays with Manchester United. Unfortunately it seems to me that the player has got his mind made up that he wants to leave Old Trafford, and it looks to me like they will probably let him go.
"I think they would prefer him to go to one of the teams in Europe that can afford him - Paris St Germain or Monaco - you certainly wouldn't want him to go to Chelsea or Man City.
"Man Utd did something similar last season and, in my opinion, it won them the league. That was getting a terrific goal-scorer from one of their main rivals, Robin van Persie from Arsenal.
"I think it would enhance Chelsea's chances of winning the Premier League if they took Wayne Rooney from Manchester United, just look at the goals he has scored over the last nine years. United would find that difficult to replace."
Asked whether the sale of Rooney would force United to acquire another striker, McQueen added: "They have got other strikers. They have got Chicharito (Javier Hernandez), Danny Welbeck, Robin van Persie there.
"I think they are looking at bringing in a couple of high profile signings. David Moyes has already mentioned that he wants to strengthen the central midfield area.
"There has been a lot of talk in recent days about Cesc Fabregas (of Barcelona). I think a lot of Man United fans might not be that disappointed if Wayne Rooney left and would certainly be glad to see Fabregas in a United shirt.
"I don't want to see Rooney go. I don't care where he goes - he'll not win the amount of trophies he has won at Manchester United. So he might regret it from a trophies point of view."