Wayne Rooney arrives at Manchester United's training ground amid doubts on future
Wayne Rooney has been at Manchester United's training ground as doubts continue to grow over his future at the club
Last Updated: 18/07/13 3:05pm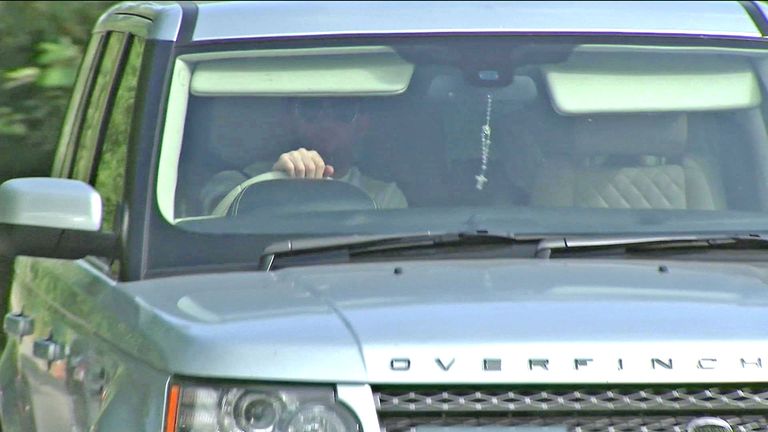 Rooney spent several hours at the Carrington training complex around where he is receiving treatment for a hamstring injury, which prompted his early return from their pre-season tour.
United manager David Moyes, who is in Australia on the latest leg of the tour made a public appearance in Sydney on Thursday - but refused to be drawn on the future of the England striker.
The 27-year-old - who is reportedly "angry and confused" at his treatment by United - was the subject of a bid from Chelsea earlier this week - something confirmed by Jose Mourinho at a press conference on Wednesday.
"Chelsea is interested in this player, made a bid, and what we did, we did officially," Mourinho said.
"The bid is there. The club knows we want the player, the player has to know we made a bid for him.
"Now we have nothing more to say. We want the player, we made the bid and now it is up to Man United and we respect their decision.
"Now I keep doing what I'm doing, working with my players, trying to improve my players, and we'll see what happens. Now he's with Man United, not with us.
"From me no more comments with respect to Man United, my colleague (United manager) David Moyes and my players."
Mourinho also denied that any Chelsea players were offered to United in part-exchange for Rooney, adding: "We don't want to make public the bid but it is just a certain amount of money and it doesn't involve players or players in the possibility of negotiation.
"No Juan Mata, no David Luiz."
Since taking charge at Old Trafford, Moyes has been adamant that Rooney is not for sale and he said recently: "Unless I was speaking Double Dutch last week, we said Wayne Rooney is not for sale.
"It's hard to keep repeating myself but I will. Wayne is a Manchester United player and it will remain that way."