Manchester United boss David Moyes says bring on Jose Mourinho's mind games
Manchester United boss David Moyes insists he is ready for any mind games with Jose Mourinho
Last Updated: 20/07/13 6:00pm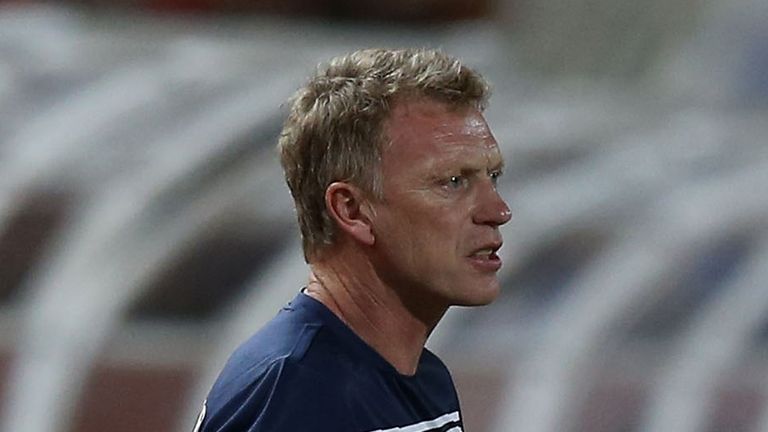 There have been suggestions that Mourinho has been trying to get under Moyes' skin over the last few days, particularly with his comments about Wayne Rooney.
Moyes has not been drawn into reacting to those remarks but insists he will not shy away from doing so in the future.
And, answering a question from a fellow Scot in the aftermath of Manchester United's 5-1 win over the A-League All Stars in Sydney, Moyes showed no sign of being overwhelmed by Mourinho's approach.
"It sounds like your accent's like mine and if you're from Glasgow then you enjoy those sorts of things, so bring it on," said Moyes.
Moyes admitted there had been no developments on attempts to bring in reinforcements, even though executive vice-chairman Ed Woodward returned home three days early on "urgent transfer business".
"I've not had any more news since we last spoke yesterday," said Moyes. "I have no more updates so I couldn't give you anything positive or negative."
Transfer targets
Robin van Persie would like to see Cesc Fabregas come to United though. Asked by host broadcaster Channel Seven immediately after the game whether it would be a good thing to be reunited with his former captain at Arsenal, the Dutchman replied: "Of course, he's a great player."
However, Van Persie then admitted he had not spoken to Fabregas about the situation, which has become more complicated due to the decision of Tito Vilanova to stand down as Barcelona manager because of ongoing cancer treatment.
Introduced for the final half hour of his first pre-season appearance, Van Persie wasted no time in showing the goalscoring prowess that brought him back-to-back Golden Boot trophies, wrapping up a comfortable victory for Moyes' men.
Goalscoring honours went to Jesse Lingard and Danny Welbeck though. Lingard had the honour of scoring the first goal of Moyes' reign and the 20-year-old from Warrington added another after half-time.
Welbeck matched his fellow academy graduate, making a handy contribution given he only found the net on two occasions last season.
Young strikers
"It was impressive that Danny got a couple of goals," said Moyes. "I said to him afterwards that on another night he might have got four or five.
"But you have to keep getting in there to score. If he continues to work as hard as that for the team he will get his rewards. He showed a little bit of versatility tonight in everything he did."
Lingard impressed on last summer's tour of South Africa but has still to make first-team breakthrough and spent a short period on loan at Leicester last season.
"Jesse played well tonight," said Moyes. "I was hoping he would get a hat-trick. For a young boy to get that at Manchester United is a big thing. He set up Robin for his goal with a nicely weighted pass, he worked really hard and showed a lot of maturity. It is good."