Darren Fletcher to miss start of Manchester United season
Darren Fletcher says he expects to miss the start of Manchester United's season as he recovers from a bowel operation.
Last Updated: 21/07/13 5:55pm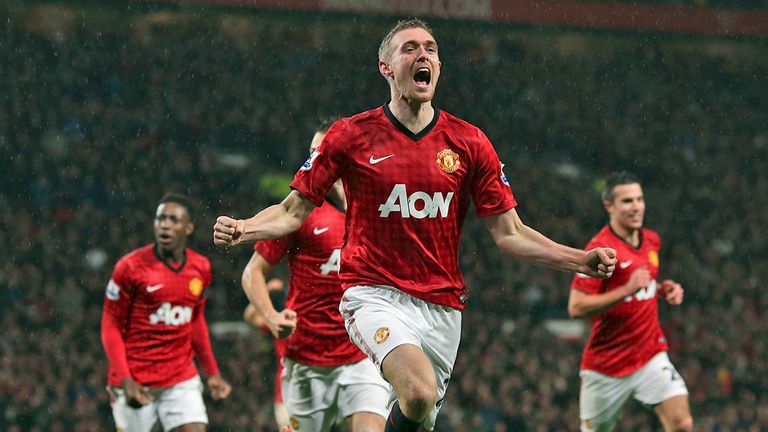 The 29-year-old Scotland captain was diagnosed with ulcerative colitis five years ago and underwent surgery in January.
Fletcher was out of action for nine months before making his return in September of last year but he only managed three games in November and then two brief substitute appearances.
And when asked when he would return to action, Fletcher, who last played for United on Boxing Day, said: "Hopefully, not too long after the start of the season. I think I will just miss the beginning of the season.
"I've had it for five years but really struggled to control it for the last three years. It's had a big impact on my day-to-day life, never mind trying to play football.
"Medication wasn't helping me but surgery was the only solution if I wanted to have not only a future playing football but even a quality of life going forward."
Despite the disappointment of missing the start of the forthcoming campaign, Fletcher remains in good spirits and says he is progressing exactly as has been planned.
"It's all going well," he said. "I am still under the hands of the medical team just now, and the surgeon who is looking after me. Everything is going to plan so far and I am not that far away now.
"I am doing exercise on my own. I've not been given the green light to join in contact in football training but I am doing my own running and physical activities and feel great.
"Hopefully, in the next few weeks I am going to get the green light to join in and to start making the comeback, which is looking very good."