David Moyes admits fear factor in replacing Sir Alex Ferguson at Manchester United
New Manchester United manager David Moyes admits there is a fear factor in taking over from Sir Alex Ferguson.
Last Updated: 23/07/13 4:28pm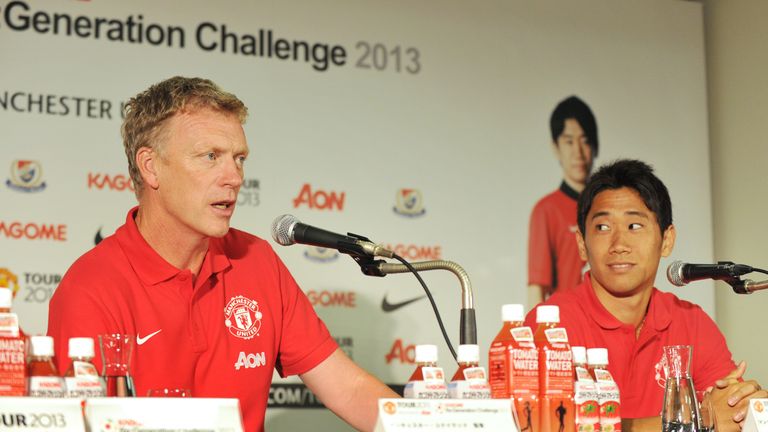 Moyes is excited about what lies ahead after being handpicked for the job by Ferguson - the most successful manager in British history who won 38 trophies during his time in charge at United - but he realises the enormity of the task.
The former Everton boss said: "There has to be an element of fear that comes with managing a club like Manchester United.
"It keeps you working, it keeps you focused and helps you try not to take your eye off the ball.
"Someone said, 'You'll do it easy'. I'm not saying who it was but I don't take that as a given, because I know it's going to be really hard at Manchester United.
"But in the same breath it is a great one (job) because of what I have available and what Sir Alex has left.
"Sometimes when there is a change - and I heard some of the players saying it - you have to impress the new manager. I have got to say I have been incredibly impressed about how the players have gone about their work.
"There's not been a day when I've had people 'throwing out' [slacking off]. If anything, they're enjoying it and they're asking for more."
Moyes, who has only been in the job for three weeks so far, is aware he will need to make his own mark at United if he is going to be successful.
He added: "It has to be a new era. Whatever we say, my job now is to make my history.
"I'm going to follow someone who has made incredible history. I think about Matt Busby's history and then Alex Ferguson's history - they could do a film about it.
"I have to make sure now that my history and my time is something which the fans and people in the future talk about."