Jonny Evans says Manchester United relish tough Premier League start
Jonny Evans says Manchester United will relish a tough opening month to start their Premier League title defence.
Last Updated: 24/07/13 3:44pm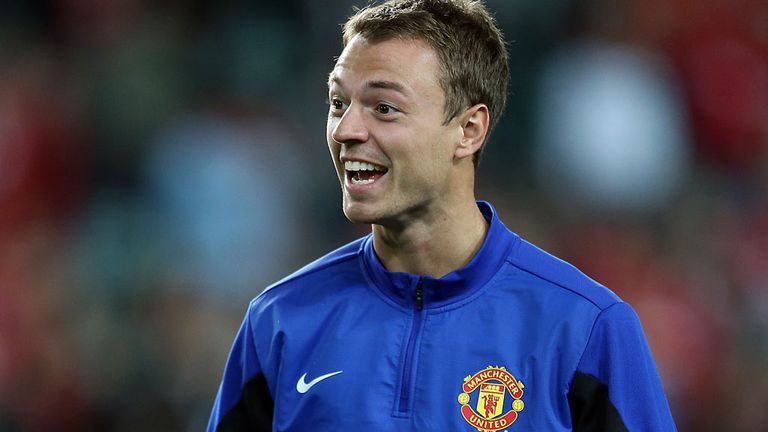 David Moyes' competitive reign will begin with games against Chelsea, Liverpool and Manchester City after an opening-day trip to Swansea.
It has been debated outside of the club what pressure would be exerted on new manager Moyes should those results go badly but Northern Ireland centre-half Evans offers a different perspective.
"Whenever we have had a batch of tough fixtures in the past we have done really well and come out of them in strong positions," he said.
"At Manchester United, you have to win every game, no matter what the opponent. That is the way it is here.
"Even if things don't go as planned it is still early in the season.
"We have been there before. We lost our first game against Everton last year and still won the league by 11 points."
And he warned Wayne Rooney that no one in the squad, apart from Robin van Persie, could be considered a first-choice starter.
He added: "Unless it was Robin van Persie or Cristiano Ronaldo when he was here, there was never a first choice in any position.
"If you didn't perform he would have you out of the team, but then if one of the other players had a game or two when they weren't at their best the manager would have no problem putting you back in.
"The key thing was whenever he picked a team you always thought he was doing it for a reason, not because of any personal vendetta or that he didn't rate you.
"Now we don't know how the new manager will work. That is why everyone is so desperate to impress."