Manchester United boss David Moyes to learn from Ryan Giggs in Champions League
David Moyes says he will use Ryan Giggs' experience in his bid to bring Champions League glory to Manchester United.
Last Updated: 25/07/13 1:08pm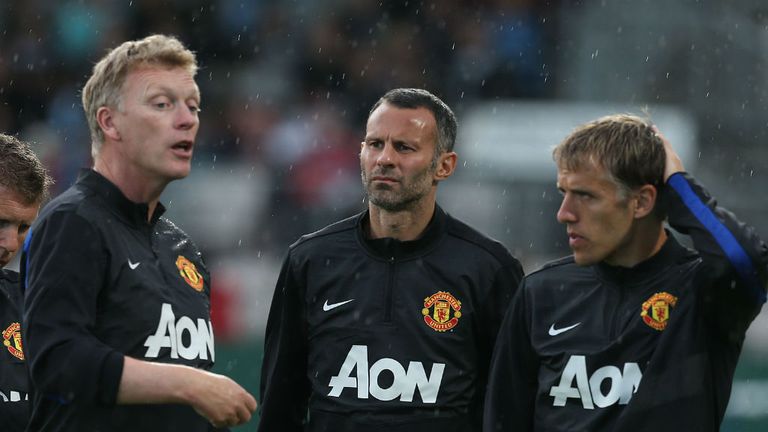 Moyes made the move to Old Trafford this summer after a decade in charge at Everton, but while he is vastly experienced in the Premier League he has never before managed on the Champions League stage.
He is relishing the prospect of continental competition but recognises that it will be a steep learning curve and he plans to make the most of player-coach Giggs' knowledge.
"For me it will be a thrill," said Moyes. "I'm going to have to learn a lot quickly and that's where I'm looking to the likes of Ryan Giggs and a few players around me for the things which I need to be told about.
"It's not all about the playing side of it.
"I've been in the Champions League, watched loads of games, managed in the Europa League. Everybody has to start somewhere."
United won the Champions League twice under Sir Alex Ferguson and were beaten in another two finals, and Moyes believes it is an important tournament not just for the club but for the whole country.
He said: "To win one of the big European tournaments, it's always been seen as something special.
"Winning your own domestic league is very important but winning the Champions League has become very important, for the country and Premier League as well.
"The year when Manchester United and Chelsea played in the final, everyone connected to football in this country sort of stuck their chest out.
"It was the German teams this year, in the past it's been the Spanish.
"I genuinely think there's a swell from our country that we want the British teams to do really well. I'm really looking forward it."