Nemanja Vidic happy to play whole match for Manchester United against AIK Fotboll
Manchester United defender Nemanja Vidic is hopeful he will be fully fit for the start of the Premier League season.
Last Updated: 06/08/13 11:30pm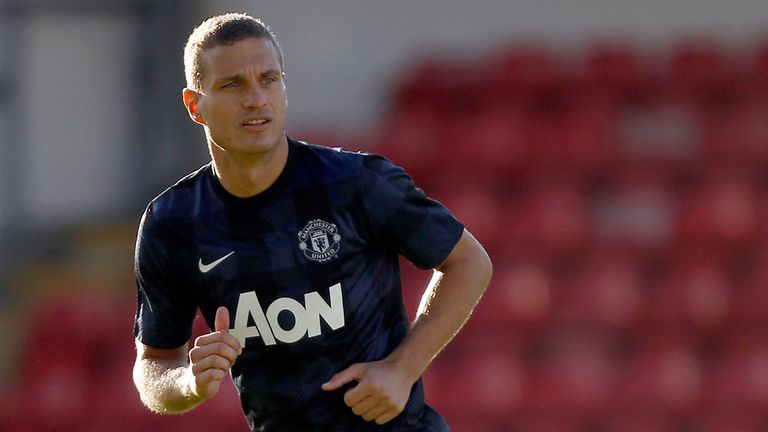 United drew the Stockholm encounter 1-1, with skipper Vidic making his first appearance for the senior side this summer.
And the Serbian thinks he is on course to be fit for the Premier League opener against Swansea a week on Saturday.
"I am pleased that I have 90 minutes under my belt," he told MUTV. "It's a long time since I've played a full game.
"I am pleased with that and I hope that, after this game, I can pick up my fitness and I will be ready for the beginning of the season.
"It's frustrating when you don't get the games. I've done some good training, but it's different when you're playing a match.
"I got 90 minutes tonight and we have two more games before the start of the league season. Hopefully, I can get another 90 minutes before then.
AIK caused problems
"AIK worked very hard and they made some trouble for us. We allowed them too many chances and we have to improve our shape in defence. We can work on that and I think we will be fine."
It was Vidic's first game under new United boss David Moyes and he added: "When you change the manager, it's a different type of training and preparation for the games.
"But we've done nothing that we didn't do before and you have to adapt. We've worked really hard and we have two more games to pick up our freshness, and then we will be ready for the start of the season.
"We have trained really well and it's the matches we need. These kind of matches, against AIK, are a good test for us. They are in the middle of their season and they played some good football.
"We found it a difficult, testing match. I want that, I want difficult matches before the start of the season, so we are ready for some big matches."
Moyes: It was a tough work-out
Moyes added: "He (Vidic) was probably the big thing tonight, to get him through. And Robin (Van Persie) as well, we wanted to make sure he had 90 minutes under his belt.
"It was a tough enough work-out for us. They played some good stuff for a period but, if we'd have taken our chances, I think we'd have won the game."
Nani and Jonny Evans both limped off but Moyes said their withdrawals were mainly precautionary.