Bryan Robson cannot understand why Wayne Rooney would quit Manchester United
Former Manchester United skipper Bryan Robson admits he is baffled by Wayne Rooney's decision to leave Old Trafford.
Last Updated: 09/08/13 3:02pm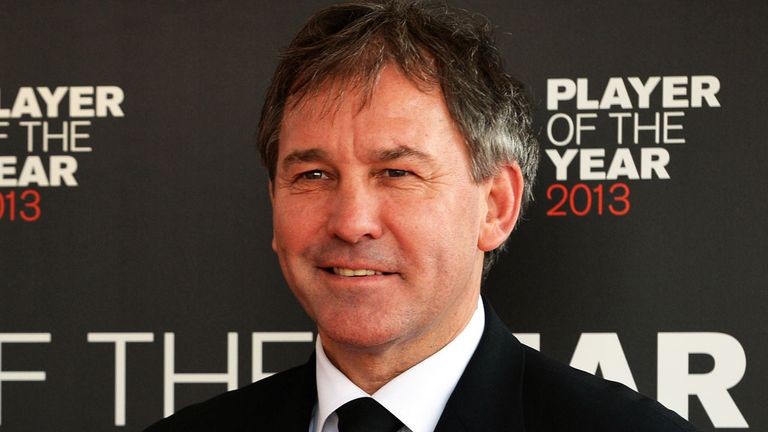 Rooney expressed a desire to quit the club at the end of last season and the striker's stance is thought to be the same since the arrival of David Moyes as United's new manager.
Chelsea have already had two bids turned down for the 27-year-old, but the Blues are likely to continue their pursuit after Jose Mourinho identified Rooney as his number one transfer target.
Robson enjoyed a successful 13-year career with United and cannot understand why the England international would want to find another club.
"I don't know what's in the head of Wayne and his agent - why he wants to leave," said the club's former captain.
"I know he was at loggerheads with Sir Alex but David Moyes is the manager now.
"To me it is so important for him to concentrate on his football this season.
"I don't know what he sees - the grass is greener on the other side - the fans love him, the players love him so I don't see what the unsettlement is."
Chelsea are believed to have bid between £25m and £30m for Rooney and Robson has branded this offer as an 'insult' to Rooney.
He believes United would have to shell out a huge fee to bring in a big-name replacement who could fill the void left by his departure.
"The thing that makes me laugh is I've been told it [the latest bid] is £25m to £30m. For Wayne Rooney? A 27-year-old who is probably in the top six strikers in the world?" said Robson.
"What are United going to have to pay to replace him? I'm amazed at that. I
think it is an insult to Wayne Rooney."