Jonny Evans says not much has changed at Manchester United under David Moyes
Jonny Evans says David Moyes is carrying on Sir Alex Ferguson's good work at Manchester United.
Last Updated: 13/08/13 1:05pm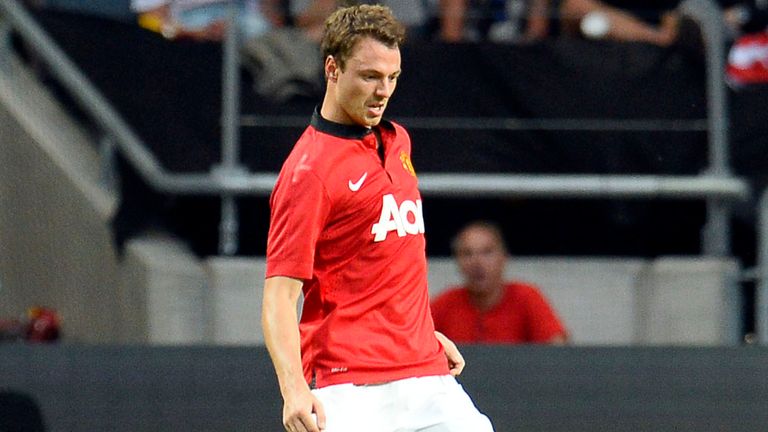 Evans told Sky Sports News that things have not changed much under Moyes' regime.
"The only thing that has actually changed has been the manager and the coaching staff," he revealed.
"David Moyes is trying to keep as many things at the club that were set in place. It is such a big operation - travel, commercial activities - everything like that is set in place - the time we get into training, everything has stayed the same.
"Basically he comes in, takes training sessions and looks to put his own stamp on the team.
"There is a case that you have to try and impress him, but a big thing that you can't do is change your game.
"There is a thin line between trying to over impress, but as long as you keep doing what you're good at, that is the same for all the lads in the squad, if the manager fancies you, he will pick you."
The defender would also welcome playing alongside Gareth Bale or Cristiano Ronaldo, with both players linked with the club in the last week.
"I would take either of them, they are great players - I don't think anyone would say no to that," he said.
"But there is a lot that goes on behind the scenes, but as players we read it like everyone else in the papers.
"We don't really have inside info, we don't really speak to the chief exec or manager and ask what is going on, so we don't really know what is going on behind the scenes - obviously Ronaldo had a great reception last term and feels at home at the club, and he will have feelings for the club."