Manchester United's Robin van Persie savours 'big win' over Swansea
Robin van Persie admitted that it was vital to make a winning start after Man United's 4-1 victory over Swansea.
Last Updated: 17/08/13 8:53pm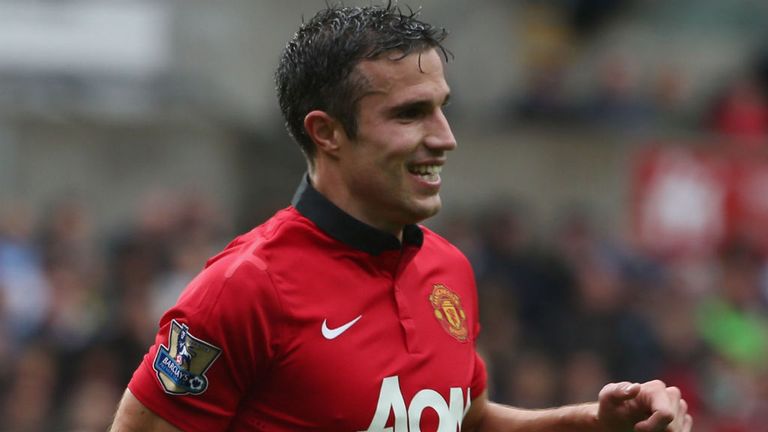 Van Persie's contribution was sublime, hooking in the opener before smashing home a 20-yard effort 17 minutes from time.
Danny Welbeck also netted twice for the defending champions in their first league match under new manager David Moyes, while Wilfried Bony struck for Swansea.
"It is the first game of the league away from home," Van Persie told Sky Sports.
"They are a great team the way they play. I love the way they play and they are very hard to play at times. It is a big win.
"The first goal changed the game and we got the second shortly after so it helped us.
"The first one I had a touch and felt at the time it was quite heavy so I had to take it (the shot) as high as possible.
"The first game of the season you just don't want to lose. We worked very hard so I'm very pleased."