Danny Welbeck praised by Patrice Evra after Manchester United win at Swansea
Manchester United full-back Patrice Evra has praised Danny Welbeck after the striker netted twice in the win at Swansea.
Last Updated: 18/08/13 2:05pm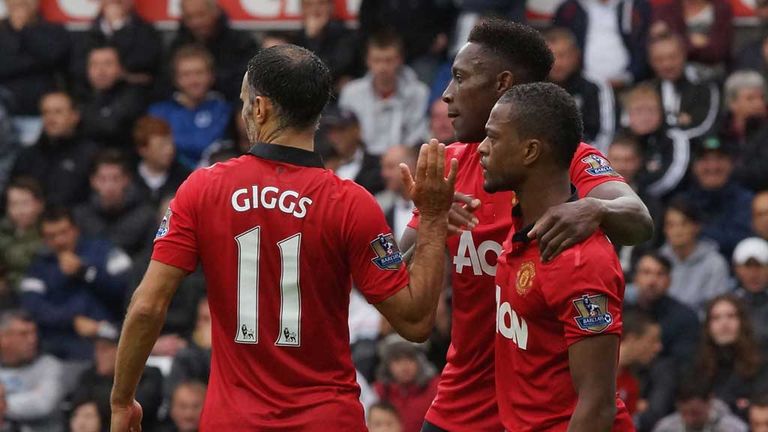 The 22-year-old, who also scored for England against Scotland in midweek, has already doubled his Premier League tally for the whole of last season following the opening game of the campaign.
Evra said: "When Danny came back from the national team I said 'why do you only score for the national team but you don't score for your club'. Now he has answered back.
"I am glad for Danny. He is a striker and he deserved his goals. The second was a great finish. Overall, it was a great start.
"We worked very hard in pre-season and even if we had some bad results, the important game was the Community Shield because it was for a trophy.
"Winning that was good for the spirit of the team.
"We accept some compliments for this result but it is only the first game. Now we have to focus on Chelsea."
Evra is not bothered about the wider message the result will have sent out to United's Premier League rivals, but he does feel it will have reminded his own dressing room of their status.
"The way we are working we feel good," said the Frenchman.
"But the result is not a message for our opponents. It is a message to trust what we are doing with this new manager, trust the way we want to play and the way he wants to win. That is it.
"The message is for us, for ourselves and the Manchester United fans.
"I always say the biggest opponent for Manchester United is Manchester United. Every year I play for this club I will say the same."