Mike Phelan: Wayne Rooney will stay at Manchester United - for now
Wayne Rooney will be at Manchester United when the transfer window shuts, according to his former coach Mike Phelan.
Last Updated: 26/08/13 5:35pm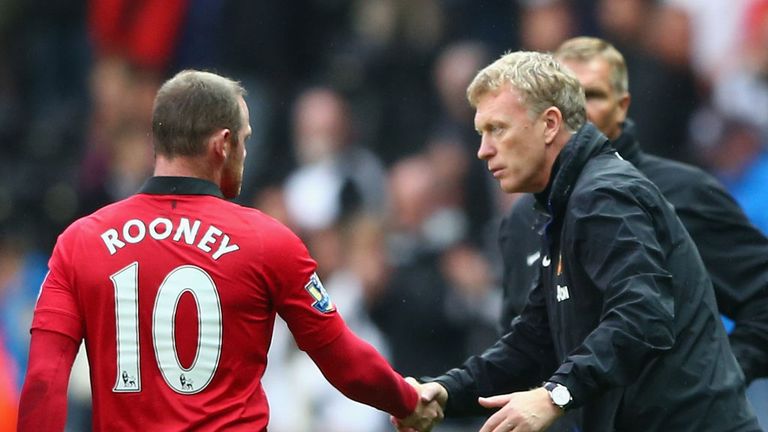 Chelsea have twice failed with bids for Rooney, who will remain a target for Jose Mourinho between now and the September 2 deadline.
But ahead of Monday's Premier League meeting between the teams Phelan, who was assistant manager at Old Trafford until Sir Alex Ferguson's retirement, told Sky Sports' Soccer Extra programme he cannot see United selling Rooney now.
"Manchester United seem to be playing the long game," he said. "They might as well wait now. Who will they replace Wayne Rooney with? That's the question.
"The ones they had on the radar they don't seem to be able to nail down yet, so I think Wayne Rooney will continue to be a Manchester United player for the not-so-foreseeable future.
"What will happen during the season and going into the next transfer window nobody knows."
Ferguson claimed in May that Rooney had asked to leave, something the player has never confirmed in public.
And the England striker was subsequently left feeling "angry and confused" after Ferguson's successor David Moyes appeared to suggest Robin van Persie was ahead of him in the contest for first-team places.
Phelan said: "That was a personal issue between him, the club, the manager, and he made his point clear.
"I think deep down Wayne is that type of player where he needs to feel comfortable. He wants to play his football on the biggest stage and I think he's got that where he is.
"If there's something else on the horizon we'll find out later. But I don't think there's been too many clubs who have actually said 'we will take Wayne Rooney'."