Nemanja Vidic unfazed by Manchester United's slow start to season
Nemanja Vidic admits Manchester United have to 'improve some areas' but is unfazed by a lack of goals.
Last Updated: 03/09/13 10:04am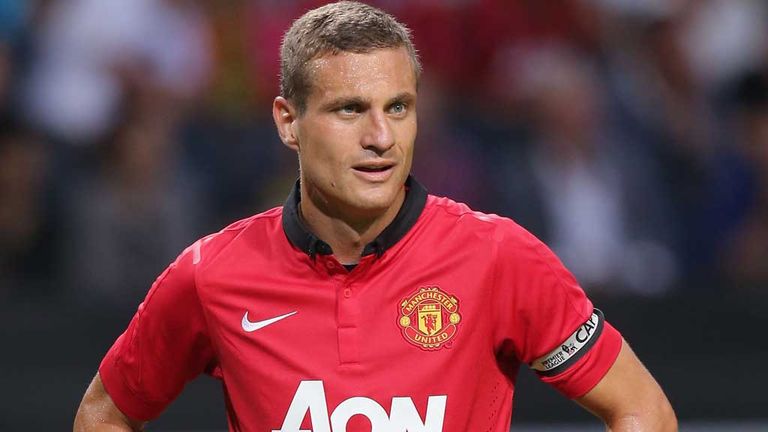 The Red Devils lost 1-0 at arch-rivals Liverpool on Sunday to leave them on four points from their opening three fixtures.
Failure to find the target at Anfield means United have also drawn a blank in back-to-back fixtures for the first time in over seven years - having also been in involved in a goalless draw with Chelsea.
Vidic, though, is convinced that the reigning Premier League champions will come good, with it always going to take time for a new era under David Moyes to spark into life.
He said in The Sun: "I would not say we are worried, but we have to improve some areas.
"Not scoring is not like us. But it is still the beginning of the season and we have so many games to play, some tough games.
"In the first game against Swansea, we scored four. But I don't judge matches only on goals.
"From every game, you can take positives and negatives - even from this one (against Liverpool). I think both games against Liverpool and Chelsea were really solid and we didn't give our opponents anything."
On the Anfield defeat, Vidic added: "Obviously, we lost the goal after just a few minutes but I don't remember having such an easy game at the back. They didn't look very dangerous. We had lots of possession in the final third but the pass wasn't there.
"We had so many crosses from set-pieces and we didn't take the chance to score from any of them and we should have done better.
"But, overall, we were the better team. We just didn't get the three points."