Everton insist Manchester United will pay all of Marouane Fellaini fee
Everton have denied reports waived bonuses accounted for £4m of Marouane Fellaini's transfer fee to Manchester United.
Last Updated: 04/09/13 4:20pm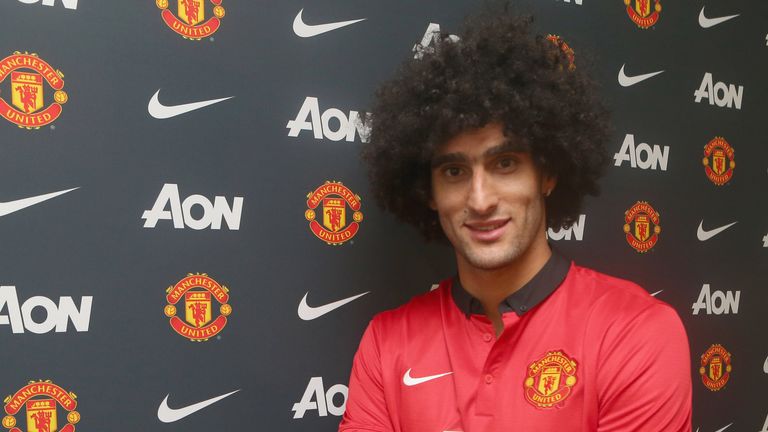 As the dust settled on United's last-minute move for the Belgium midfielder, several newspapers claimed it took Fellaini's intervention to get the deal over the line.
The reports suggested his transfer request saved Everton £4m in bonuses, allowing them to accept an offer of £23.5m from United in line with an expired buy-out clause in Fellaini's contract.
But Everton's director of communications Alan Myers has shot down those suggestions, insisting the £27.5m for Fellaini is coming solely from the Old Trafford club.
Myers wrote on his Twitter page: "For those asking: No Felli did NOT pay £4m of the transfer fee! The buying club will pay £27.5m."
The fee for Fellaini is understood to be £26.5m up front with a further £1m in add-ons, some of which Everton forked out on deadline-day to sign James McCarthy and bring in Gareth Barry and Romelu Lukaku on loan.
Lukaku rejected other offers to join Everton, where he will link up with fellow Belgium international Kevin Mirallas.
"I've known Kevin Mirallas since I was 14, and that should help," Lukaku told the club's official website. "We talked about the move and I am looking forward to playing.
"Roberto Martinez called me for 30 minutes and explained me what he expects from me. I decided that Everton was the best choice.
"They are a more prominent club than West Brom where I had a good time."