Premier League: Viv Anderson hails Wayne Rooney as an all-time Manchester United great
Viv Anderson has hailed Wayne Rooney as one of the best players in the club's history ahead of Sunday's derby game away.
Last Updated: 19/09/13 9:12pm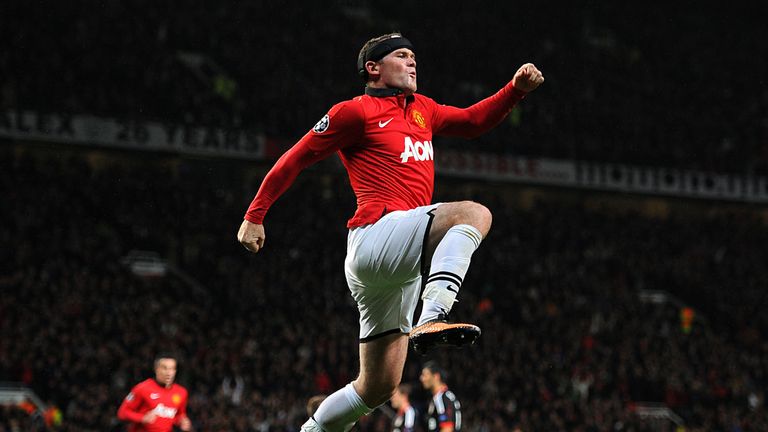 Rooney was on target twice for United in their 4-2 Champions League victory over Bayer Leverkusen, bringing up his 200th goal for the club in the process.
And Anderson believes Rooney, fourth in the all-time list of record goalscorers for the club, deserves to be regarded as one of the best players to have ever pulled on a Manchester United shirt.
"He's a United great and his record says that, 200 goals is great," Anderson said at a Vauxhall Youth Football Programme in Rotherham.
"He is only 40-odd short of Bobby Charlton and Denis Law, so he has to be talked about like that.
"He has had his ups and downs with the supporters but when it comes to matters on the football pitch, he gives 100 per cent and I am personally pleased he is back on board.
"Some supporters will remember the events of the summer but a lot of them will think of him for what he does on the football field and the great goals he has scored over the years.
United midfielder Michael Carrick echoed Anderson's praise for the England striker and claims Rooney is back to his best.
"It was probably Wayne's best performance that I've seen for a while," Carrick said.
"It's great to have him in that form - he can be untouchable when he's like that."
Rooney believes he is feeling the benefits of "more intense" training at United under David Moyes.
Having worked with the Scot before at Everton, Rooney is familiar with his methods and feels they are bringing out the best in his game.
"The training is a bit different under the new manager," said Rooney.
"I remember it from Everton. It's more intense. That's helping me. I'm glad to be out playing.
"He's a great manager and thoroughly deserves this job because of what he did at Everton. It's good to work under him and, hopefully, be successful together."