Manchester United boss David Moyes recalls frustration at loss to Manuel Pellegrini in 2005
Manchester United manager David Moyes admits his last encounter with Manuel Pellegrini still makes him angry.
Last Updated: 25/09/13 6:06pm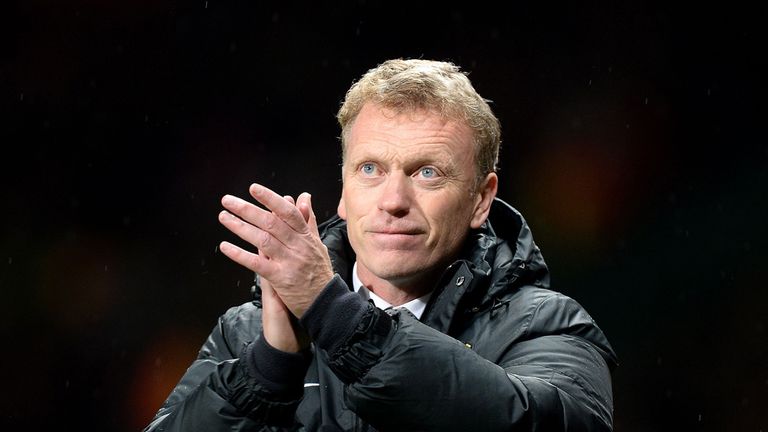 The pair go head-to-head at the Etihad Stadium on Sunday in their first meeting since 2005, when Moyes was at Everton and Manchester City boss Pellegrini at Villarreal.
The teams met in a two-legged Champions League qualifying round tie and the Spaniards won both games 2-1.
But in the second leg, when the score was 1-1, Everton striker Duncan Ferguson scored with a late header - only for referee Pierluigi Collina to rule it out.
Villarreal went on to reach the the semi-finals, where they were beaten by Arsenal, but the manner of that exit still annoys Moyes.
"It did rankle because we scored what we thought was a legitimate goal to take it into extra-time and it didn't count," said the Scot.
"Villarreal did have a really good team. They got to the semi-final of the Champions League that year so for us to run them really close gave me an idea of what a good side we were as well."
Moyes himself has an outstanding record at the Etihad - at Everton he won four out of the six visits, losing just once.
"You remind quite often how difficult it is for me to get results at some other places so I wouldn't be the one shouting about it," he told reporters at his Friday press conference.
"We've had the hardest start of all the top clubs in the Premier League so we had to make sure after these games we had a decent points total," said Moyes.
"After the City game we'll have played two or three of our biggest rivals and they'll probably have each other to play at different times."
Marouane Fellaini should also retain his place after a tidy first start against the Germans.
"Marouane played well the other night," said Moyes.
"I thought the supporters felt there was something there we could work with and that he could help the team.
"We have a side which is full of creative players. We make lots of chances and scored many goals last season as well.
"What we have to do is make sure we give ourselves a chance by not conceding many."
You can see the game live on Sky Sports 1 on Sunday, with coverage starting at 3.30pm.