Premier League: Nemanja Vidic defiant after Manchester United's derby defeat
Nemanja Vidic has rallied his Manchester United team-mates after their derby demolition.
Last Updated: 23/09/13 4:55pm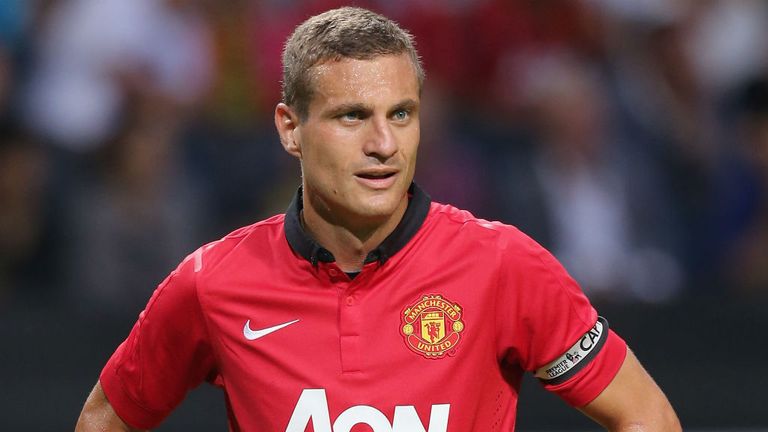 Vidic was part of a United side that suffered their worst loss at the Etihad Stadium for nine years when they suffered a 4-1 thrashing by fierce foes City on Sunday.
The comprehensive manner of the defeat so early in his reign has seen Moyes come under scrutiny but Vidic believes the result is no reflection on Sir Alex Ferguson's successor - and vowed that his team-mates would bounce back.
"It is horrible to lose the derby game," he said. "It hurts. Trust me, no-one will want to remember this.
"It doesn't matter whether we are losing or winning you will always go back to that question, is the manager good? Are the players good?
"I am not looking at it that way at all.
"This is a club that has a history. This is a club that has players who have won so many titles and the players are all national team players. There is so much experience.
"This loss has hurt but the most important thing the new manager and the old manager said was that you have to bounce back and win the next game.
"We cannot be sad and feel sorry for ourselves."