Premier League: Manchester United winger Nani wants more from his side
Manchester United winger Nani believes his side need to improve their performances after their 2-1 defeat to West Brom.
Last Updated: 29/09/13 10:47am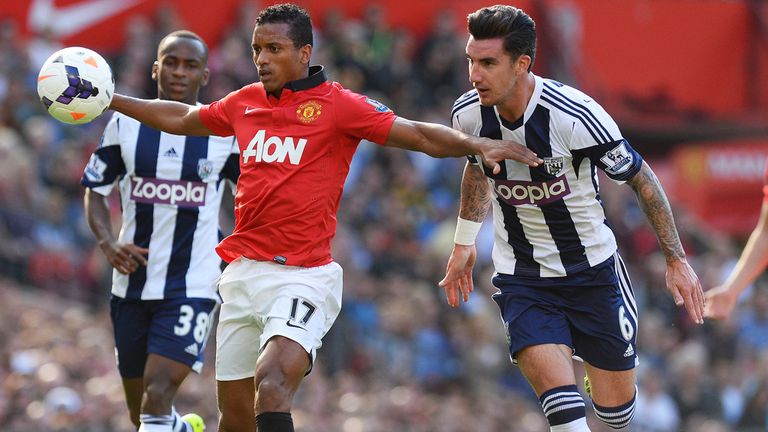 The Portugal international made his first Premier League start of the season on Saturday against the Baggies, putting several dangerous crosses into the box.
Nothing came of his hard work tough, and Nani knows that United need to improve all over the pitch if they are to mount a serious title defence.
"First half we controlled the game, but just couldn't score," said Nani.
"After our goal, I thought we were going to play better and get the second goal, but they just took their chances.
"We have a strong team here at United, some good players, so I am in no doubt we will put it right.
"We will just go out and try and win the next one.
"We should be playing better, but sometimes this happens."
The result means this is United's worst start to the season since 1986, while it is West Brom's first win at Old Trafford since 1978. Nani knows that United must avoid other shock defeats from now on.
"We have been in this position before, so we know how to deal with it," he said.
"Everything takes time to work, the fans must be patient, and from the next game, we hope everything is right.