Premier League: Wayne Rooney says Sir Alex Ferguson played him out of position
Wayne Rooney says he was unhappy under Sir Alex Ferguson because he felt he was being played out of position.
Last Updated: 10/10/13 12:04pm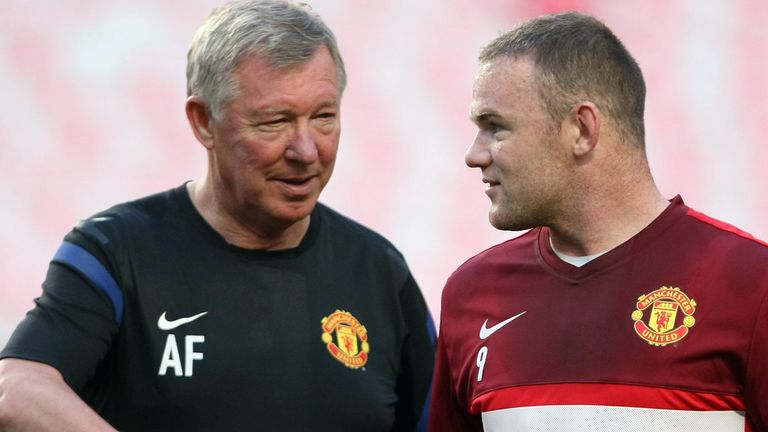 Rooney says he was fed up with being played in midfield, but insists that he is now happy and settled under new manager David Moyes, who is fielding him up front.
Although Ferguson's name was not mentioned as Rooney spoke of the frustrations he felt at being repeatedly selected out of position, it was clear the major difference at United this season is Moyes occupying the manager's chair.
"You can clearly see I'm playing and I'm happy in my football," said Rooney. "David Moyes has come in, he's playing me up front, and I'm enjoying it.
"I've had no problem playing out of position in the past, but I'm a forward and I felt I deserved the right to play in my position.
"That wasn't happening. Naturally I was a bit disappointed and maybe that affected some of the games I played because last season wasn't my best.
"Everyone at the club knew where I wanted to play. Maybe I will play in midfield when I'm a bit older if I have lost my legs a bit but I didn't want to play there.
"I'm not saying I am going to throw my arms up in the air and not do it if we were hanging on a bit in the last 10 minutes of a game and I got asked to drop back. But there came a point where I had to be a bit selfish for my own career."
Rooney's contractual situation - he has less than two years to run on his current deal - is also uncertain, and he stopped short of confirming he wants to stay at Old Trafford beyond this season.
"To be honest I've been settled all summer," he said. "I know from the outside looking in it might not have seemed like that, but I have.
"I spoke with the people who matter at the club and we knew what we were doing. The club made that clear.
"My wife had a new child and I've been really happy. I'm not going to go on saying I wanted to stay or I wanted to leave.
"I just want to concentrate on my football. We'll see what happens after that."