Adnan Januzaj's father has slammed quotes made by Belgium coach Marc Wilmots
The father of Adnan Januzaj, Abedin, has reacted with anger at comments made by Belgian national coach Marc Wilmots.
Last Updated: 17/10/13 10:32am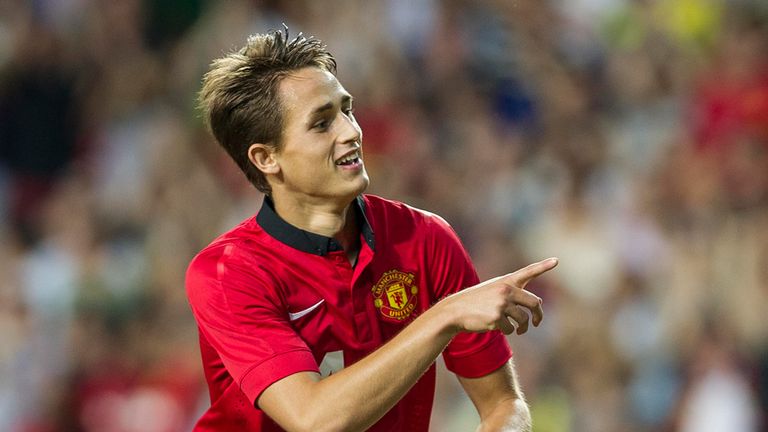 Januzaj is currently at the centre of an international tug of war, as Belgium - the place of his birth - Albania, Serbia, Turkey, Croatia and England - who could call him up in 2016 - have all expressed an interest in calling him up.
The 18-year-old, who has burst brilliantly onto the first-team scene at Manchester United, has never played international football for any nation and his father had previously suggested he would want to play regularly for whichever country he pledged his allegiance to.
Belgium have long been trying to convince Januzaj to play for them but over the weekend, Wilmots reacted to questions from Belgian broadcaster RTBF about Januzaj's desire to play.
"It is impossible to negotiate with me," he said.
"The boy was born in Belgium, should he say that he wants to play for Belgium - from there, there is no haggling. I'm not going to play that game.
"The kid is available? He wants to play? Then perfect, okay, show me.
"If you're at the top level in Manchester or elsewhere, show me your skills and if I need you I will call. I make no promises, to Januzaj or any person!"
Januzaj senior has now reacted with fury to the quotes from Wilmots and admits his quotes will not have helped Belgium's hopes of getting his son.
"This is shameless," he is quoted by a number of Belgian media outlets.
"We never reacted on selections, phone calls or letters from the Belgian FA.
"They are requesting his selection, not us. Wilmots' remarks won't make it easier now. We are angry about these comments."