Sir Alex Ferguson believes he chose the right moment to quit management
Sir Alex Ferguson says 'I'd done my time' and is convinced he chose the right moment to step down as Man Utd manager.
Last Updated: 19/10/13 11:16am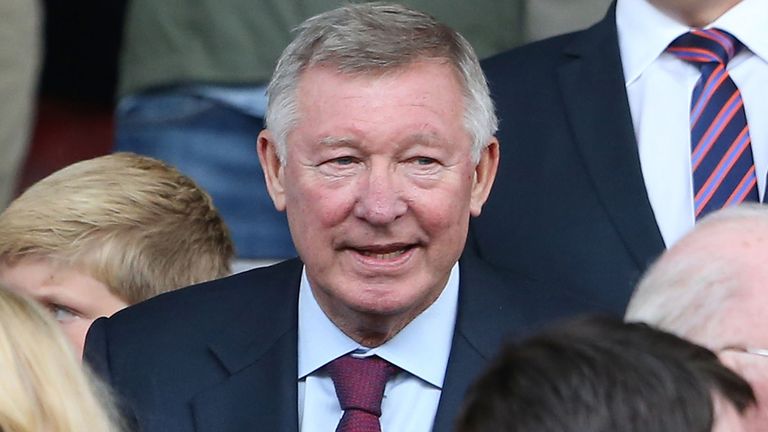 After almost 27 years in the Old Trafford hot-seat, Ferguson brought the curtain down on his illustrious coaching career at the end of the 2012/13 campaign - which delivered a 13th Premier League title.
Having passed his 71st birthday, and with an enviable collection of medals accrued, the Scot was convinced that passing the baton on to someone else was the correct decision.
Ferguson remains part of the set-up at United - in a director and ambassadorial role - but he has no regrets at having slipped into retirement while at the top of his chosen profession.
He told the Daily Telegraph: "My reaction was that I knew it was the best thing for me. I knew I'd done my time.
"My attitude was 'the only way I could really enjoy my life was to forget it', because you can become withdrawn about what you're going to do.
"'Am I going to miss this?' My attitude was 'I'm not going to miss it. My time has come'. I'd picked the right moment. The successes were mindboggling, to think what had happened to me in my career at United. Forget the past. It's no use to me."
Responsibility
Ferguson, who has been succeeded by David Moyes, added: "My life as a United person continues. And that means winning; enjoying watching them winning. I don't need to worry about refereeing decisions, agents or the press anymore.
"I'm a spectator with responsibility. I'm a director and I want to make a contribution as a director that will play a part. We've got a young chief executive now (Ed Woodward) who will need help, I think. And David Gill (his predecessor) is still there to help him.
"We've got a young manager and I'm there to help him. We've had a lot of dialogue, David (Moyes) and I, over the last few weeks, and he's been very, very good. He's been very open about what his plans have been. Any help he's needed or wanted, he's got it there."
Ferguson has also given his take on the England manager's job - a position he was linked with on several occasions throughout his tenure at Old Trafford, but one he never considered taking.
He said: "I don't think the manager's job with England is a good one. I think it's a horrible job.
"For instance, (Football Association chairman) Greg Dyke comes out and says they're going to win the World Cup in 2022. He may know something about football - and I'm sure he's trying to learn what's going on - but from grassroots levels right up to the national team, that is a massive job.
"Managers have tried different ways of managing the press. Some have tried to curry favour with some and not others. But because England haven't won the World Cup since 1966 they're all going up the same alley. Unless you win, it's a hard job."