England manager Roy Hodgson and Manchester United defender Rio Ferdinand join FA Commission
Roy Hodgson and Rio Ferdinand have agreed to join the FA chairman Greg Dyke's England Commission.
Last Updated: 22/10/13 11:51am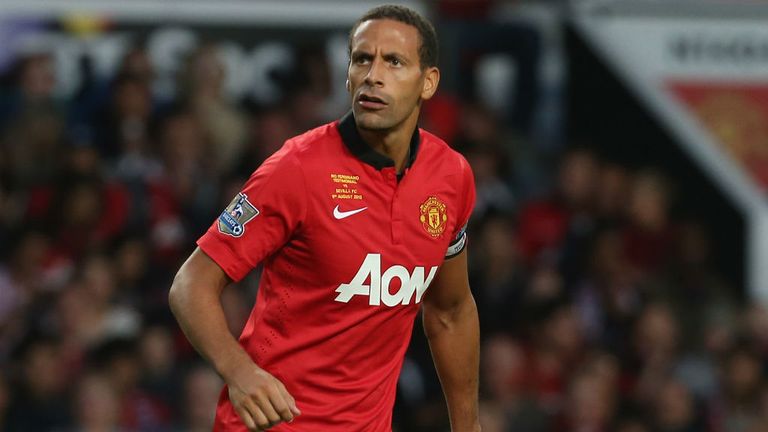 The first eight members of the board were named last week with the promise of two more to follow and the FA has saved the announcement of arguably the two biggest names until last.
The FA had come under fire for failing to appoint any representative from an ethnic minority, with the association's board member Heather Rabbatts criticising the choices.
Helen Grant, who holds the dual portfolio of sports minister and equalities minister, also admitted she was concerned by the original selections.
But the inclusion of Manchester United defender Ferdinand should go some way to allaying those fears, while the addition of England head coach Hodgson adds further integrity to the commission.
Dyke himself will head up the body, while FA vice-chairman Roger Burden, former England manager Glenn Hoddle, ex-England defender Danny Mills, League Managers' Association chairman Howard Wilkinson, Professional Footballers' Association chairman Ritchie Humphreys, Football League chairman Greg Clarke, and Crewe director of football Dario Gradi had also already been confirmed.
"It is important Roy can offer his views as the current manager of the national team and share the knowledge he has gained when working for many years in a number of countries," Dyke said in an official FA statement.
"I wanted the international fixtures to be completed before announcing this to avoid any distractions for Roy at such an important time.
"Rio's vast experience as a player developed through West Ham's successful youth system, winning Premier League and European titles with Manchester United and representing England at World Cups means he has a huge amount to offer to the debate.
"We have been speaking to Rio and Manchester United for some time about him joining the group - before we named the other members of the Commission.
"However, as he is a current Manchester United player we needed to be sure that Rio had the necessary time to fully participate on the Commission and not impact on his day job. It has been agreed he does.
"As a current player with forthright views and opinions on the game, we can look forward to Rio providing significant insight and experience.
"We will then begin the process of meeting and canvassing opinions from numerous people in football and sport from a wide-range of backgrounds, as the Commission collects evidence and information with a view to reaching conclusions and making recommendations.
"It is important we do not lose sight of the Commission's main purpose. That is - finding a way of delivering long-term success for the England men's senior team, particularly by identifying ways to increase the number of players available to the national team playing regularly at the highest level of English football or abroad."
Responding to the appointments, Rabbatts said: "While I can appreciate the appointment of Roy and Rio and of course welcome a degree of diversity, there are still questions which remain about the work and role of the FA Commission.
"Like many who have spoken out I want to see the Commission be successful in its mission to strengthen the future talent pool for the England team.
"However, the issue of real diversity, and the insight that can bring, is still not fully resolved nor are the exact terms of reference of the Commission and the continued absence of the Premier League from its membership."
Former England manager Hoddle welcomed the announcement that Hodgson and Ferdinand would also be consulted.
He said: "I think people like this (being involved), it's going to be invaluable.
"Rio is a very astute guy to be putting on there with his experience. He is still playing and has a lot of respect in the game. It will be lovely to hear his perspective."