Sarpsborg have offer for Kjetil Haug after his recent trial at Manchester United
Sarpsborg have confirmed an offer has been made for teenage keeper Kjetil Haug, who recently had a trial at Man Utd.
By Kent Hedlundh
Last Updated: 20/10/13 9:25pm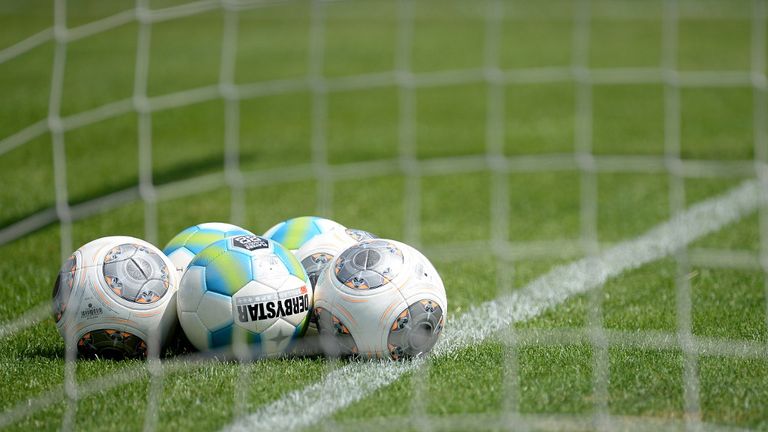 Haug spent time with the Premier League champions last month, and he has also been linked with the likes of Arsenal, Everton and Manchester City.
Sarpsborg representative Bjoerge Aaiestad did not disclose the identity of the club to have made a bid for the 15-year-old and is also expecting a further offer.
"We have got a serious offer for Kjetil and we have been informed that another offer will come from another club," Aaiestad told Sarpsborg Arbeiderblad.
"What we would like to do is to enter into serious negotiations regarding a transfer of Kjetil.
"Due to respect for the clubs, we do not want to comment on names or whether it is a club Kjetil has visited."
Haug, who has been compared to former United keeper Peter Schmeichel, recently discussed his trial with the Red Devils and his future.
"I talked a lot with Anders Lindegaard," Haug told TV2 in Norway. "He gave me lots of good advice about a possible transfer. It was very interesting and helpful.
"We also had lunch with several other United players and David Moyes. Moyes sat down next to me. It was very fun.
"It was very special to be on trial at United since I am supporter myself. United is in that respect very well received when I decide on my future. But that they are closest to my heart does not mean anything.
"The most important thing is the sporting challenge and the entire package that the club offer me."