Sir Alex Ferguson: Defeat by Manchester City told me Rio Ferdinand was on the wane
Sir Alex Ferguson knew Rio Ferdinand's powers were on the wane after Manchester United were hammered by Manchester City.
Last Updated: 23/10/13 4:53pm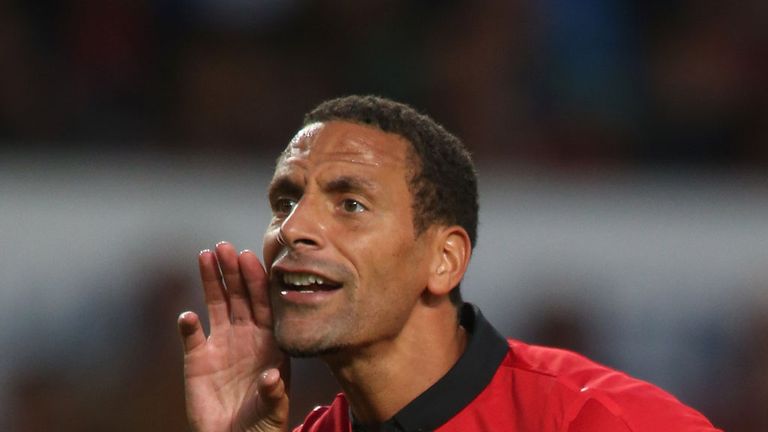 City ran out 6-1 winners at Old Trafford, and Ferguson did not hold back in his criticism of his players afterwards.
Ferguson told his charges they had "disgraced themselves" in the dressing room and he took particular umbrage with Ferdinand, who he felt was responsible for the final goal, which was scored by David Silva.
"The last passage of play was a disgrace. It was comedy," Ferguson writes in his autobiography, which is released on Thursday.
"That game was a watershed for Rio.
"He used to show the attacker where to knock the ball and then take it off him. Now he was trying that with David Silva and wasn't able to beat him."
Ferdinand's last few years have been marred by injuries and he is out of contract at the end of the season.
The former England defender missed out on eight months of action earlier in his reign when Ferdinand missed a drugs test.
The former United boss does not blame Ferdinand for missing the test and insists the former West Ham man does not take drugs.
Instead, Ferguson blames the UK Sport anti-doping testers who turned up to take a urine sample from Ferdinand, but failed to do so after being informed that the centre-back had forgotten they were there.
Ferguson says the testers were having a cup of tea, instead of going looking for Ferdinand on the training pitches at Carrington.
A lot of questions are answered in 'My Autobiography', which hits the shelves on Thursday, but one mystery remains.
In October 2004 Arsenal came to Old Trafford looking to stretch their unbeaten run to 50 matches. United had other ideas and won 2-0.
A furious argument ensued after the game when Ferguson confronted Arsene Wenger about Ruud van Nistelrooy's claims that the Frenchman berated him when he left the pitch.
Players and staff from both teams rowed in the tunnel and Ferguson somehow ended up with pizza on him following a food fight. He says he does not know who threw it, although he heard rumours it was Cesc Fabregas.
Wenger had "clenched fists" when he confronted him, Ferguson claims.
Ferguson talks about reconciling with his enemies in the 402-page book. He and Wenger are now "very good friends," he says.
Roberto Mancini does not escape without a pasting - he comes in for criticism for his handling of Carlos Tevez - but there are warm words for Jose Mourinho despite his rivalry with the Chelsea manager over the years.
One man who does come in for some stick is former striker van Nistelrooy, who, Ferguson says, asked to leave United just three days before the 2005 FA Cup final.
Van Nistelrooy stayed, but he was booted out the following summer after swearing at the Scot for not bringing him off the bench in the League Cup final.