Swansea boss Michael Laudrup won't reveal all in a book like Sir Alex Ferguson
Michael Laudrup believes what goes on behind the closed doors of a football club's dressing room should remain there.
Last Updated: 28/10/13 11:28am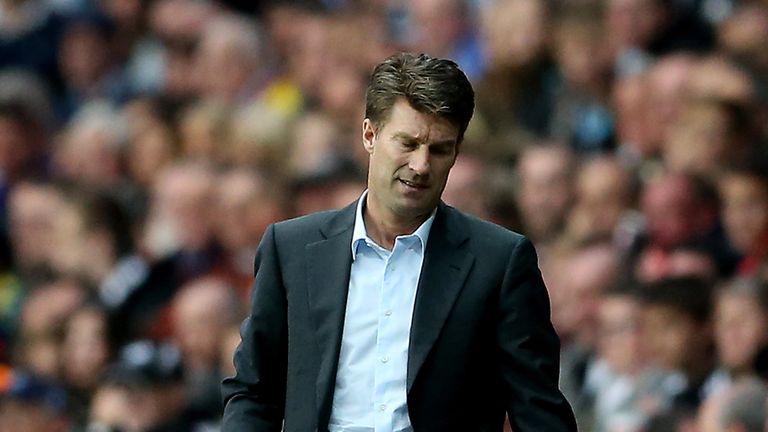 The Dane says he is not intending to make public his opinions on his Swansea players - even when his managerial career is over - and has criticised Sir Alex Ferguson for lifting the lid on his dealings with certain stars in the Scot's latest autobiography.
He also feels that during Ferguson's long and successful career at Manchester United, there has to be more interesting things to report than arguments with David Beckham and Roy Keane, and insists such details should never be made public.
Laudrup said: "People are always saying what happens in the dressing room stays in the dressing room.
"I think that when you are part of a football team it is a group.
"That means the players and the staff, including the manager and all that administration.
"You are a group and the bigger things from the outside always try to come in, and as a manager you always say 'okay we have to try to be a group' and then suddenly a few years later things about that come out in books or in interviews.
"People sometimes start to talk about what happened there, and what people said.
"You think at that time everyone agreed they were all part of a group and you see so many times people coming out saying what happened and what he did.
"You can do it but I wouldn't do it, so don't expect me in five or 10 years' time to talk about what really happened with our penalty at Wembley (when Nathan Dyer and Jonathan de Guzman argued over who should take the spot-kick) and whether I said anything to this player or that player.
"At the moment you have that group and it should stay like that."
Yet Laudrup still feels that the Ferguson story is one worth reporting.
He added: "If we are talking about a guy like Ferguson, I am sure there is a lot of really good stuff in there explaining games, tactics, systems that everybody could learn from.
"But the headlines are all about these things about one player, or the other player wanting to leave.
"I saw some of the headlines and I refuse to believe that that is the most interesting stuff in the book.
"What Ferguson has achieved in so many years, there must be so many interesting things.
"Can it be so interesting what happened one day with Roy Keane or a boot in the head of Beckham and why that happened?
"That can't be the most interesting thing in a book about a manager's life for 25-26 years."