Mark Hughes thinks Manchester United look vulnerable ahead of Stoke's visit
Mark Hughes believes former club Manchester United are vulnerable as he prepares to take Stoke City to Old Trafford.
Last Updated: 24/10/13 5:04pm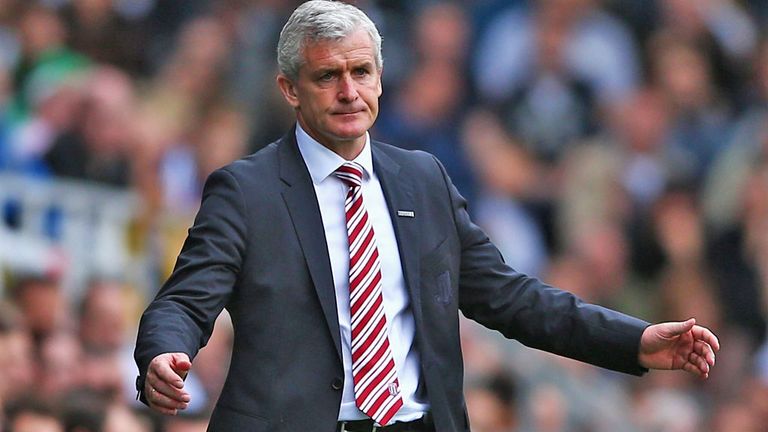 United have lost three of their first eight games in the Premier League this season and Hughes does not feel new boss David Moyes can afford too many more in the short-term if they are to remain in the title race.
Hughes is used to facing United since ending his playing days, with some big derby clashes during his Manchester City days, and he is acutely aware of the pressure Moyes is under.
He said: "You have to be careful. There are only a certain amount of games you can lose.
"Five or six enables you to still be in the title race. Lose any more than six then you make it very difficult, nigh on impossible, for yourself.
"They have lost three and maybe they are a little bit vulnerable at the moment.
"They can't afford any more slip-ups but invariably when people question Manchester United they come back with the answers.
"He (Moyes) is stepping into the shoes of a great footballing man and it was always going to be hard.
"There will always be difficult periods in a season even if you are manager of Manchester United, who win more often than not.
"We all know he is a very experienced Premier League manager. He has been doing this for a long time now and anything he is facing at the moment he would have faced in the past.
"Possibly there would not be the same amount of focus but the issues are the same. He knows how to deal with them I am sure."