Transfer news: Ed Woodward disappointed Manchester United did not make more signings
Ed Woodward admits he was disappointed not to sign more players this summer - but believes it was 'a unique window'.
Last Updated: 27/10/13 7:19pm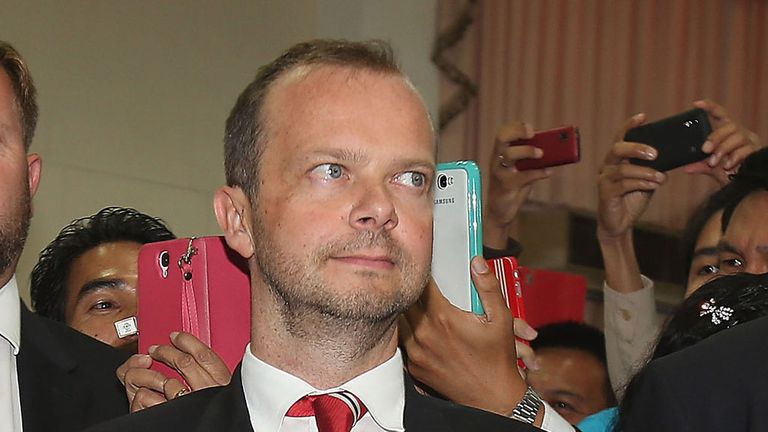 Long-time boss Sir Alex Ferguson stepped down this summer, as did chief executive David Gill, meaning a period of transition at Old Trafford as Woodward and manager David Moyes settle into their new roles.
While the pair have come under fire from some fans after only signing Marouane Fellaini this summer and missing out on Barcelona's Cesc Fabregas and other targets after a public pursuit, Woodward believes there were mitigating circumstances.
He is also pleased the club kept hold of a now rejuvenated Wayne Rooney after Ferguson claimed the frontman wanted to leave.
Specific approach
Woodward told the club fanzine United We Stand: "With Fabregas that was an approach specific to the selling club. They have an ownership structure that means there has to be debate before a player is sold.
"It was disappointing that we didn't sign more players, but I always knew it was going to be a tough window.
"We didn't want to impose a plan on the new manager that had come from the old manager... and we knew we had a truncated window.
"The early view was that we needed a central midfielder and a left-back, but David also wanted to spend time with the squad. There wasn't a long list he wanted - it was a unique window.
"The Rooney situation was another unique one. It was important that we made our position very clear.
"I am delighted he is still wearing red. He is irreplaceable and phenomenal to watch."