Premier League: Manchester United striker Wayne Rooney ready for Arsenal clash
Wayne Rooney is not sure Arsenal's title credentials are as strong as their current league position might suggest.
Last Updated: 06/11/13 3:33pm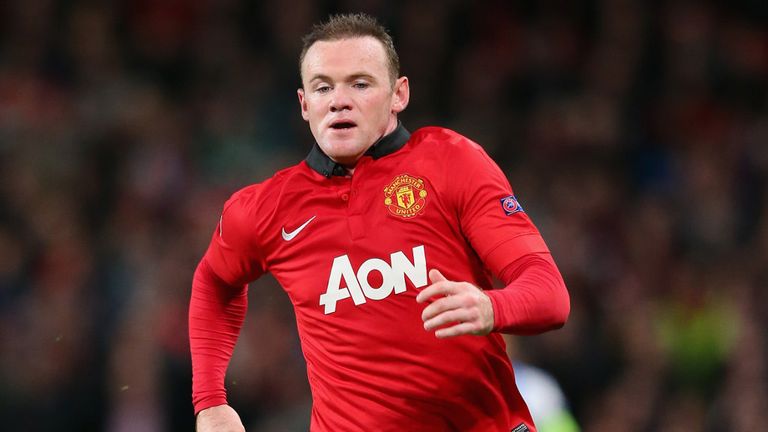 The Gunners are five points clear at the top of the table heading into Sunday's clash with United at Old Trafford on Sunday, a game you can watch live on Sky Sports 1.
But Rooney feels their position could prove to be false, with most of their rivals having been through stuttering starts to the season, and given Arsenal's previous inability to maintain their form under pressure near the end of the season.
"We'll have to wait and see where Arsenal are in March," Rooney said.
"We've seen before that they've been in the top two until February or March and then faded away.
"They are doing brilliantly at the minute, so it's down to them to try and stay there and us to catch them."
United have been clawing their way back into form, with their 0-0 draw at Real Sociedad on Tuesday making it eight games unbeaten, and Rooney feels they can prove a point by taking three points off Arsenal at the weekend.
"We're obviously capable of beating Arsenal," said Rooney. "We've done it many times in the past.
"They're on a good run of form at the moment and they're top of the league, so we know it's going to be a difficult game.
"But we have to go into it with confidence and a belief this is when we can edge closer to them and bring us back into the mix of being at the top of the league.
"There are only nine or 10 games gone so there's no big worry at the moment. We're starting to do well. We're confident at the minute, we're getting more clean sheets and playing with freedom.
"If we can get the victory on Sunday then we're in a great position."
United's clash with Arsenal is part of a Super Sunday Hat-Trick, with the kick-off at Old Trafford at 4:10pm