Premier League: Ryan Giggs says Manchester United are not underdogs against Arsenal
Ryan Giggs insists that Manchester United are not the underdogs ahead of their game with leaders Arsenal.
Last Updated: 10/11/13 4:13pm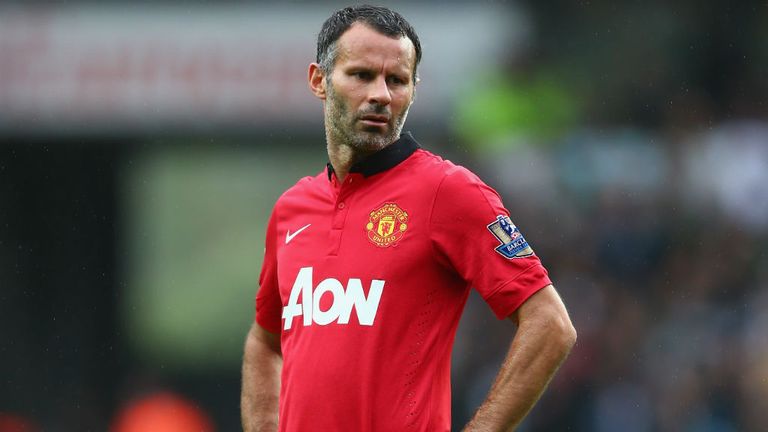 United trail Arsene Wenger's side by eight points in the table, with the North London club unbeaten in the Premier League since their opening day loss to Aston Villa, although the current champions have not suffered defeat in any of their last eight games.
If selected, the 39-year old would face the in-form Gunners for the 50th time in his career, but despite Arsenal being the bookmakers' favourites for the game, Giggs believes that the hosts are undeserving of this tag.
"Man United v Arsenal at Old Trafford, and we are underdogs?" he said.
"I wouldn't say we were underdogs. But I take the point that Arsenal are the form team and it is going to be a tough game.
"You know what you're going to get, they're going to keep the ball, they have got plenty of quality and they are in good form.
"I think this season they have added a bit of steel, they're not giving many goals away. Arsenal have always had the class to produce good performances, and this season, they've done it consistently.
"Confidence is high in their camp, but equally, we are finding a bit of form."
Giggs also spoke of the rivalry between the two clubs down the years, saying that the fixture carries a great sense of occasion for both clubs.
"When Arsenal come to Old Trafford, it is always a big game," he said.
"But yes, over the years, there has been us and them going for the title and there have been some juicy meetings.
"With the start that they have had this season, they are top of the league so everyone is looking at this game as an important one. They had a great win in the week against Borussia Dortmund, so we are going to be up against it.
"But at Old Trafford we are always confident that, no matter who we are playing, we can beat them."
In his 49 appearances against the Gunners, Giggs has only been on the losing side 10 times, but he says that the most difficult team to beat was that of Wenger's first full season in charge.
"The toughest Arsenal team for me was the 97-98 double winners. They just had a bit of everything really. It was a great United team at the time and we had some great battles with them," he said.
"It was a brilliant time for the Premier League - two top, top teams slugging it out.
"Yes, you could make an argument for 'The Invincibles' and the Chelsea team (of Mourinho's first spell). But for me, the battles with that 1998 team around that time were the toughest that I have faced."
Watch United take on Arsenal in the final game of the Super Sunday Hat-Trick. Kick-off at Old Trafford is 16:10