Premier League: Man United's Phil Jones is keeping his focus ahead of Arsenal game
Phil Jones is wary of the threat of Arsenal - but insists Manchester United need to concentrate on their own game.
Last Updated: 10/11/13 4:12pm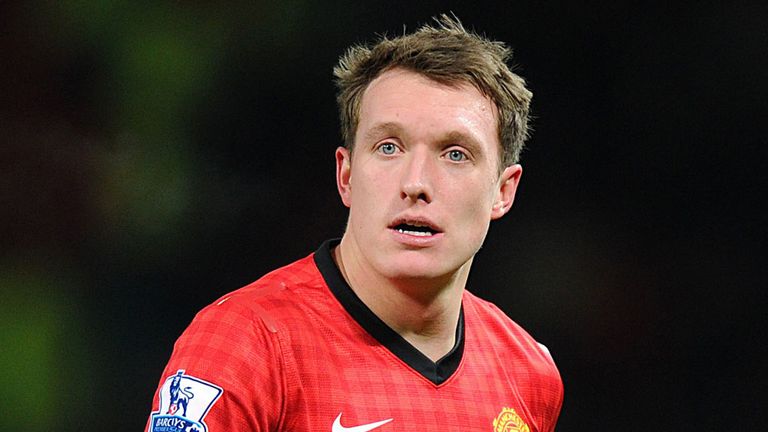 The Red Devils head into the Old Trafford game sitting in eighth in the Premier League table - eight points behind Arsene Wenger's leaders.
The Gunners have been boosted by the summer recruitment of record signing Mesut Ozil, but Jones is not fearing playing against the German international in the centre of the field.
He told the Daily Star Sunday: "It doesn't daunt me playing against Ozil, Aaron Ramsey, Tomas Rosicky, Mikel Arteta and Santi Cazorla.
"It's an exciting game to look forward to - one you relish when the fixture list comes out in the summer.
"Ozil's a quick player but I could pick out another ten players in the Premier League who are quicker than him.
"Who's quicker? Theo Walcott for one - and he might be playing for Arsenal in this match, too.
"There are loads of players who are quicker than Ozil - I could reel them off if I had to.
"But we are more than capable of dealing with quick players. We have got some quality players in this side who can adequately deal with that."
Careful
He added: "Of course we have to be careful. We know Ozil is a great player and we know we have to watch out for him.
"But it's not all about Arsenal - it's about Manchester United as well. There are two teams in it.
"I am sure we will study their positives and also their weaknesses and we can exploit that.
"Possibly we wouldn't have looked at Arsenal as potential title rivals at the start of the season. But I think they have been the surprise package.
"They are in a rich vein of form and we know we are in for a tough game. I watched their Champions League game in Dortmund (in midweek) and they did well and deserved to win.
"And Dortmund is a tough place to go - they are a top side.
"There's not much talk of Arsenal in our dressing room, though. There's more talk of what we're about and what we've got to do in this match.
"We are eighth in the table but we are not at all concerned about that. We've come into some form lately and there is loads more to come from Manchester United."