Manchester United striker Robin van Persie praises team display
Robin van Persie praised Manchester United's team performance after they beat Arsenal 1-0 at Old Trafford.
Last Updated: 11/11/13 10:56am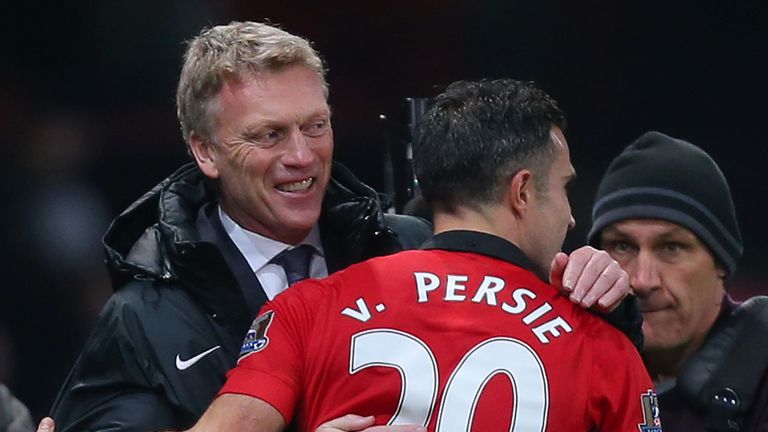 Van Persie scored the only goal at Old Trafford against his former club but the Dutchman insisted the victory was a team performance.
"It was a massive win," he told MUTV.
"I always like to think positively but if you think negatively for one second, we could have been 11 points behind, which would have been dramatic.
"I don't think you can beat a team like that with just a couple of individuals playing well. You need to be strong as a team. That is what we did.
"Everyone closed everyone down. If you look at Patrice Evra, every header or 50-50 challenge, he went for it. The back four did it. Even the front players did it. That makes a difference."
The goal was not the best of his career, with the ball looping over Kieran Gibbs and into the net from a combination of head and shoulder after he had got on the end of Wayne Rooney's corner.
But Van Persie insists the end result was all that mattered in a game they needed to win to keep in touch with Arsene Wenger's side.
"It was a good corner from Wazza," he added.
"I headed it but then it took a touch off my shoulder, then it went in.
"It didn't really matter whether it went in off my head or my shoulder. I am very happy with that head-shoulder goal."