France coach Didier Deschamps says the logical thing was for him to pick Patrice Evra
Didier Deschamps has again stressed that he is happy to have Patrice Evra in the French squad.
By Patrick Haond
Last Updated: 11/11/13 11:16am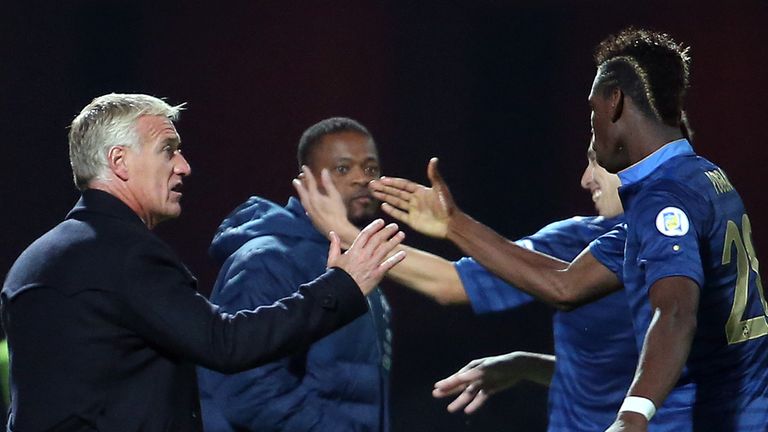 The Manchester United full-back was selected after the French Football Federation decided against punishing him for comments made about several television pundits, including former international Bixente Lizarazu.
And Deschamps believes that if Evra was good enough to be picked by his predecessor Laurent Blanc and ex-United boss Sir Alex Ferguson, then that is good enough for him.
He said: "The Patrice Evra controversy? I would have preferred to avoid such a thing. But I have known worst things.
"Our only opponent is Ukraine, but let's talk about Evra. I am an idiot, former French team coach Laurent Blanc is an idiot, Alex Ferguson is a stupid idiot as he kept him eight years at Man United and gave him the captain's armband - I could be wrong, but his presence is just down to sporting logic. That is my only logic."
Deschamps has called on the French press pack to give some backing to his side as they seek a place at Brazil 2014.
"My message is not 'leave us alone', it is essential for French football to go to World Cup," he stressed.
"I don't ask for a united front, I shouldn't even need to ask for it. But the atmosphere has an influence, obviously. All the negative parameters are against the performance.
"I am just here to build the best possible team, the number one objective is to get World Cup qualification and then, if we are at the World Cup, we must not dream about anything but we have to use it as a springboard for Euro 2016."