Premier League: Manchester United's Tom Cleverley thinks charge up the table is in the offing
Tom Cleverley says Manchester United are right back in title contention after Sunday's 1-0 victory over Arsenal
Last Updated: 11/11/13 3:37pm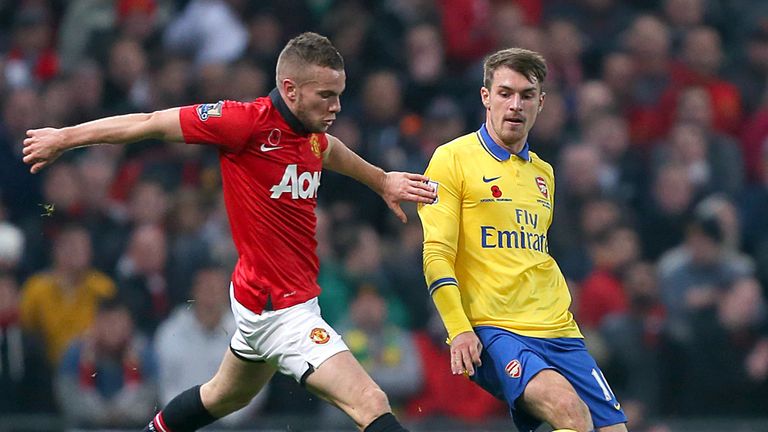 United made a somewhat stuttering start to their first Premier League campaign under new manager David Moyes.
However, they have improved of late and results very much went their way at the weekend, as they rose to fifth, five points behind the Gunners, while potential title rivals such as Chelsea, Tottenham and Manchester City dropped points.
Cleverley said: "Seeing the weekend's results, we knew it was an extra-important three points.
"We didn't want the league leaders to go 11 points ahead of us, now we are back in the mix.
"We are ahead of City and not far behind Chelsea, and we have also played some very tough games out of our opening 11.
"I am sure we can now get a run together and get right up to the top again."
Newcastle's win at Spurs and Sunderland's defeat of Manchester City have continued this season's run of upset results, but Cleverley thinks the nature of the Premier League renders such apparent surprises inevitable.
"It is what everyone predicted at the start of the season," he said.
"Everyone is improving and that makes for a really competitive campaign as a whole."