Manchester United's Phil Jones: Nobody likes us, we don't care
Phil Jones reckons the critics are desperate for Manchester United to fail this season.
Last Updated: 11/11/13 7:19pm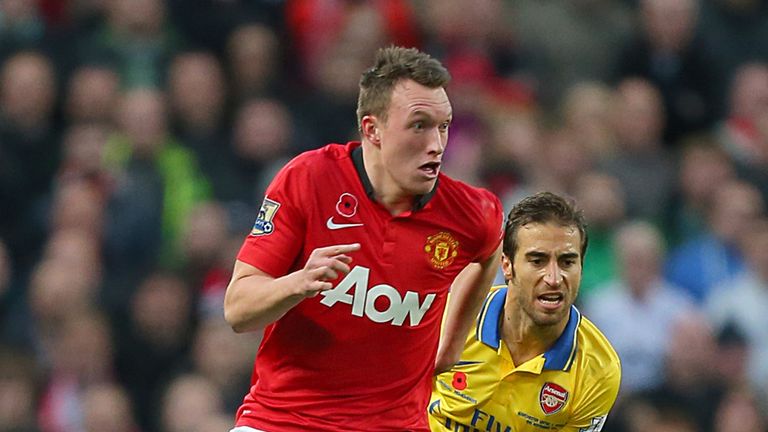 United found themselves in the bottom half of the fledging Premier League table after winning just three of their opening eight games but Sunday's 1-0 win over leaders Arsenal capped an impressive recovery.
"People want us to fail because we have won the league so many times," said the England international.
"Everyone hates the best clubs, it is as simple as that, and United won the league long before I was here.
"We enjoy that. We relish the test we get thrown at us every week.
"It proves when people doubt us we are more than capable of standing up for ourselves and proving to people that is why we were champions last season.
"We weren't champions for nothing. We thoroughly deserved all the points we got last season."
Jones was a standout performer against the Gunners - starting in midfield, before moving to centre-back following Nemanja Vidic's premature exit through injury.
"The game needed energy, especially in the middle of the park," Jones added.
"We needed to close people down and make an effort to win the ball back. We made it really difficult for Arsenal to play.
"It was a great game to be involved in. It was a feisty affair. Tackles were flying in, the crowd were up on their feet. When you get a win like that it just makes it ever so sweet."