Wayne Rooney says Sir Alex Ferguson was wrong to question his fitness last season
Wayne Rooney says he has the statistics that prove his fitness was at the same level last season
Last Updated: 24/11/13 5:33pm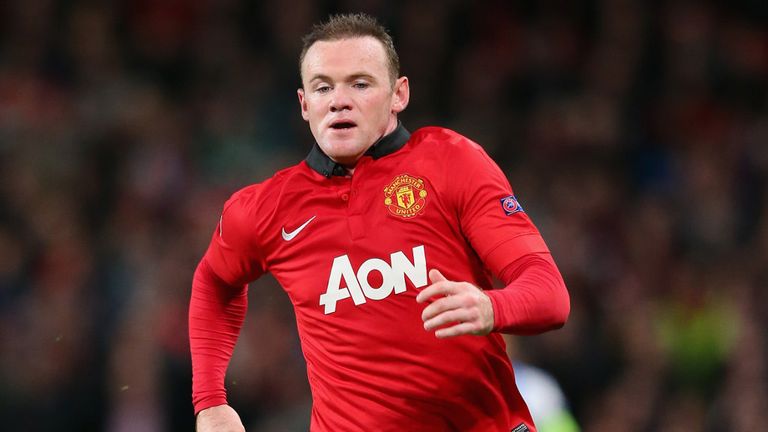 The 28-year-old travels with United to Wales to face Cardiff City on Sunday in a game which has taken on added importance after Saturday's victories for Arsenal and Chelsea.
Rooney has been praised for a series of energetic displays for United this term, but he reignited the debate with his former manager about his physical condition by claiming he was performing at the same level for club and country last season.
"It was the same last season. I've got all the stats, so I know," Rooney told the Sunday Times. "The stats are pinned up around the training ground every day and after every game you always get your stats - and it's the same with England.
"It's something you can monitor in terms of how much work you are doing and sometimes you do need a bit of a rest, so that's what we do.
"I'm just saying it's the same as last season but it's been noticed this season."
Rooney is expected to start in United's first-ever Premier League game at the Cardiff City Stadium despite playing 161 minutes in England's last two matches - more than any other England player.
His new manager David Moyes admitted he has been impressed by Rooney's work-rate but suggested he might be prepared to give him some time off in the future for fear of burning him out.
"With the intensity of his football and how well he is playing, I was hoping we could have got him some time off," said Moyes.
"Obviously, Roy (Hodgson) has to pick his teams and the games were important for him and I respect that but somewhere along the line I will need to give Wayne a breather.
"If I get an opportunity I might be able to give him a little bit of time off as he is incredible with his effort and work. We've seen a Wayne Rooney we all like and all enjoy watching but we can't run him into the ground all the time."
Watch Cardiff take on Manchester United live on Sky Sports 1 HD at 4pm on Sunday.