Champions League: Manchester United boss David Moyes urges caution ahead of Leverkusen tie
Manchester United can advance in the Champions League if they beat Bayer Leverkusen but David Moyes remains cautious.
Last Updated: 27/11/13 11:38am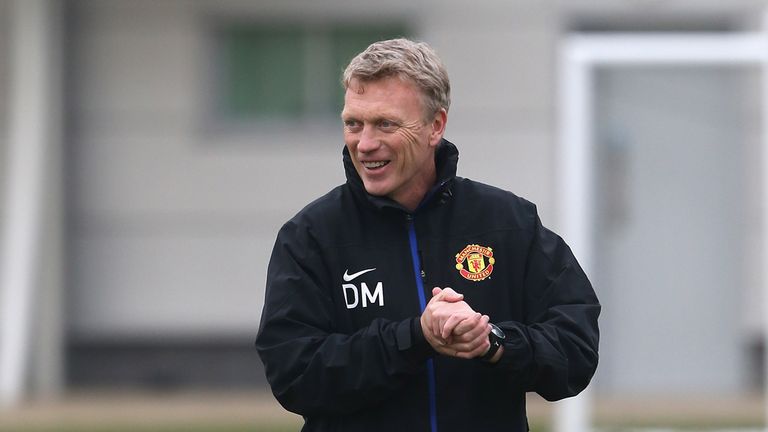 United are one point clear at the top of Group A and they won their last match in the BayArena 2-1 in 2002.
But Leverkusen are unbeaten at home since March and Moyes has some injury concerns to trouble him ahead of the game.
Key figures Robin van Persie, Nemanja Vidic, Michael Carrick and Marouane Fellaini are ruled out and Moyes knows they will be troubled by a side who sit second in the Bundesliga table.
"Every game becomes your toughest test, the next game's always the most important but this has become tough because Leverkusen have great home form," said Moyes.
"My first feeling when I saw the group, I thought the game at Shakhtar Donetsk away would be a real tough game and it proved to be that, we ended up with a draw there.
"This is our last away game now and, as it stands, Leverkusen are in good form and are in good shape in the group themselves, so we know we are going to have a game on our hands."
United's plane had to abort its landing just 400m above the runway in Cologne with another aircraft already on the runway.
None of the players or staff on board were injured and Rio Ferdinand later tweeted: "Landed in Germany ... just. I've only just recovered after that choppy landing!"
Eight Manchester United players were among the 23 people who lost their lives in the Munich air disaster of 1958.
Munich survivor Bill Foulkes died on Monday at the age of 81.
Watch Bayer Leverkusen v Man United live on Sky Sports 2 tonight, with coverage starting at 6pm.