Patrice Evra wants Manchester United critics to wait until summer
Patrice Evra says Manchester United's critics should only evaluate the team at the end of the season.
Last Updated: 29/11/13 8:16am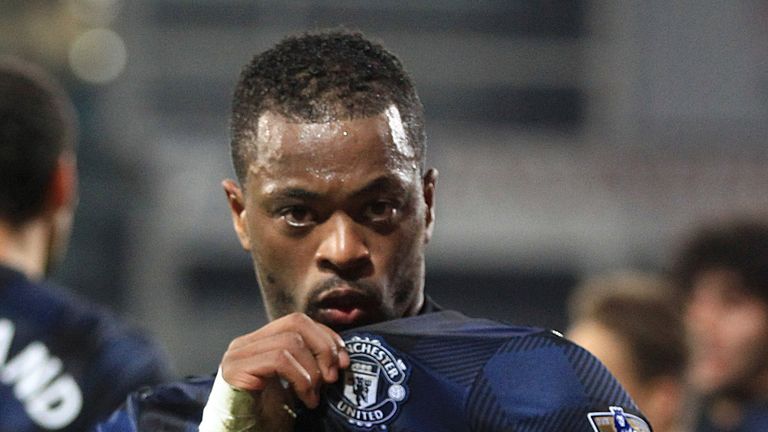 United have been below par this season and head to Tottenham on Sunday seven points behind Premier League leaders Arsenal after the disappointing draw at Cardiff last weekend.
That result was followed by a dominant 5-0 win at Bayer Leverkusen in the Champions League on Wednesday night, in what David Moyes described as the best display since he took charge.
"People always write Manchester United off," said Evra. "They said the same things last year. In the end we won the league by 13 points.
"Wait until the end of the season. We are strong. We have mentally strong characters.
"Every year is a challenge playing for Manchester United. It is never easy because when you put that shirt on you have the story of the club to consider.
"We have to show we love this club."
Evra has won five Premier League titles with United but his hunger for honours remains strong.
To mount such a challenge this year will require an improvement to the side's consistency and, while only Arsenal have shown such a quality, Evra is focusing only on his own club's form.
The 32-year-old takes comfort from the knowledge that, despite winning only half of their 12 Premier League games so far this season, only Arsenal have shown the consistency expected of title contenders.
"If you calculate it, we drew against Southampton and Cardiff and were beaten at home by West Brom. If we had won those matches we would be top of the league," he said.
"That is why we are frustrated and upset. Of course others haven't taken advantage but I only look at Manchester United.
"It doesn't matter that other teams have dropped points. The most important thing is that Manchester United don't."